Select one of the options below to see more information.
---
Advising Process
Academic Advisors are available to assist you in the development of meaningful educational plans to help you achieve your goals, whether it is to continue your education at a four-year college or university, to prepare for immediate entry into the job market, or to develop skills for career advancement or personal growth. Advisors can assist you with the selection of appropriate courses and advise you about your curriculum reinforcing your self-sufficiency and self-direction.

New students will be advised by counselors in the Student Services 1 Stop (lower level of Bland Hall) during the first semester they enroll.
After that, all curricular students will be assigned a faculty advisor who will assist them in scheduling classes, making schedule changes (add/drop) and completing withdrawals from classes.
The faculty advisor may also assist students with academic, vocational, educational and/or personal concerns, but will refer students to counseling as needed.
Students should maintain regular contact with advisors. The advisor completes the graduation certification for his or her advisees, so regular contact is of the utmost importance.
Handling Academic Problems
On occasion, students may have conflicts with instructors regarding grades or other classroom policies. Should a student have a complaint, he or she is responsible for following the Grievance Procedure found in the Catalog & Student Handbook:
The student will first meet with the faculty member or other college person with whom the concern is related and try to resolve the problem at that level. However, if a satisfactory resolution is not achieved, the student will proceed to step two. The student has five (5) working days to proceed to step two.
The student will meet with the other party's Dean or supervisor in a personal conference. The Dean or supervisor has five (5) working days, after this meeting, to render his/her decision regarding the matter to the student and the college employee involved. If satisfactory resolution of the concern does not result from the conference, the student may file a written grievance within five (5) working days of the Dean's decision with the Dean of Student Services.
The Dean of Student Services will refer the unresolved grievance, together with all supporting statements and the aggrieved student's written request, to the College Judicial Board.
The College Judicial Board shall hold a hearing within five (5) working days after the Dean of Student Services' referral for hearing. Judicial Board hearings will be conducted as specified in the Judicial Board bylaws.
In reaching its decision, the Judicial Board shall consider only the evidence presented at the hearing and such oral and written arguments as the Judicial Board may consider relevant. Within five (5) working days after the hearing the Judicial Board shall make recommendations based upon the hearing and submit such to all parties involved.
If the decision of the Judicial Board is not satisfactory to the student, he/she may request in writing within five (5) working days that the President review the findings of the Judicial Board. The President has five (5) working days to render a final decision. The decision of the President is final.
Counseling
Counselors in Student Services are available to assist students with educational planning, career development, and academic concerns. They can help you explore your interests and identify career and life goals. Counselors work directly with faculty and administrators to provide accurate information to students as they make decisions about academic plans and maintain current information on transfer opportunities. They can help you address issues related to career indecision, academic difficulty, time management, and other obstacles that may be hindering your academic and personal success. WCC Counselors are an excellent resource to increase your awareness of college support services.
WCC cares about our student's emotional and physical well-being, as well as their academic success. We are committed to taking a proactive approach to helping our students succeed while maintaining a safe community. The counselors at WCC are available to help students with personal problems that may hinder them from becoming successful in their academic careers, unless their behavior may pose a threat to themselves, to others, or the community. While WCC does not provide mental health services, we do provide appropriate referrals to faculty, staff, and students through our local Mount Rogers Community Services Board (CSB).
Pre-College Counseling
WCC career coaches work with area high schools to help students transition from high school to college. In addition, WCC counselors and TRIO program staff visit high schools to assist students with staying in school and to keep them informed about WCC programs.

Credits2Careers
We're pleased to announce CREDITS2CAREERS (C2C) — Virginia's Community College System's (VCCS) Academic and Career Portal.
C2C is a personalized virtual counseling tool that will provide military-connected users to:
Explore academic degree programs offered by all 23 community colleges.
Instantly get an estimate of potential credits from their Military education, experience, and training.
Personalized exploration of civilian careers related to their military training and specialties; personal interests; or recommended by interest evaluations.
Receive real time employment information to assist military and veteran students make informed post-secondary decisions.

Veteran's Affairs
At Wytheville Community College, the Certifying Official for Veterans Affairs acts as a liaison with the Regional Processing Office in Buffalo, NY. Our goal is to assist veterans and/or the dependents of veterans with the application and certification process. Students who are eligible for the Montgomery GI Bill ® under chapter 30, 31, 33, 32, 35, 1606, or VEAP are able to apply for their respective educational benefits with assistance from this office. The VA requires all students to be enrolled in an official curriculum leading to a certificate or degree in order to receive benefits. You must contact your VA certifying official each semester to complete the necessary forms to establish and maintain your eligibility for benefits.
The Department of Veterans Services State Approving Agency approves programs of education offered at Wytheville Community College.
Any questions regarding the eligibility of a veteran or dependent can be answered by calling 1-888-GIBILL1 (442-4551) or visiting www.gibill.va.gov.
Initiating your MGIB benefits
Veteran Services Student Agreement
If you have never used your GI Bill®:
If you have used your GI Bill® at another institution
After Applying of VA Benefits (or changing place of training)
Once you have registered for your classes please complete the Veterans Affairs Certification Request Form. This form will need to be completed each term you register for classes.
If you drop/add classes during the term you must complete the Veterans Affairs Change of Election Certification Request Form.
Financial Information
WCC's policy on tuition payment: Tuition and fees are to be paid by the student according to the dates set forth in the academic calendar. Students' classes will not be certified with the VA until payment for tuition has been made. VA benefits are reimbursements, not scholarships. The only exceptions are those students who have been approved for VMDSEP, CH 31 or CH 33 benefits. Students' are responsible for their books/supplies for their classes.
Student Veterans of America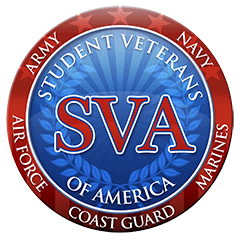 Student Veterans of America at WCC is an officially recognized group by the college and is a nationally certified chapter of Student Veterans of America. SVA's main mission is to provide veterans with resources, support and advocacy needed to succeed in a college setting.
Veterans Upward Bound
Information about the Veterans Upward Bound program can be found by clicking here.
Contact Information
Academic, Financial, or Disability Counseling and other information about completing courses at WCC, contact: Renee Thomas, rthomas@wcc.vccs.edu, 276-223-4752
VA Main Benefits Hotline 1-800-827-1000
VA Education Hotline 1-888-442-4551
Lisa Murrell, VA Certifying Official 276-223-4706, lmurrell@wcc.vccs.edu
Fax: 276-223-4807
General College Planning Assistance (Online)
For useful information about planning your college education, we recommend the Virginia Education Wizard.
Student Support Services (SSS) or " Project AIM" began at WCC in 1970. It is a federally funded TRIO program sponsored by the U.S. Department of Education. Our Mission is to provide support services to 235 eligible students to enhance academic performance with the goal of increasing their retention, graduation and transfer rates.
What services are provided?
Workshops on student success topics such as study and test taking skills, time management, financial literacy, financial aid, note taking, etc.
Individualized attention, personal support (this service is the most talked about among students)
Academic guidance
Financial Aid completion
Transfer assistance to Four Year Institutions
College tours
Career assessments
Opportunity to connect with other WCC students
Who is eligible to take part in student support services (Project AIM)?
First generation student whose parent(s) or guardian has not earned a 4-year degree
Income eligible
Students with a documented disability
How do I become a participant?
Submit a copy of one of the following:

Federal income tax return
Copy of IRS tax transcripts
What are my responsibilities as a participant?
Stay enrolled in a certificate or associate degree program
Seek assistance when there are issues with classes, scheduling, etc.
Attend at least one advising session each semester
Maintain contact with your assigned Project AIM counselor throughout the semester
Participate in workshops and seminars
Project AIM is located on the lower floor of Bland Hall in the One Stop.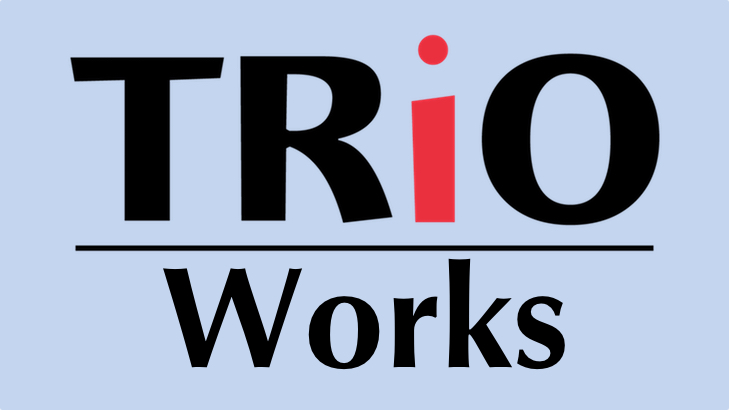 Maria Whited, Director, mwhited@wcc.vccs.edu or 276-223-4791
Stacy Burchett, Counselor, sburchett@wcc.vccs.edu or 276-223-4739
Vicki Marrs, Counselor, vmarrs@wcc.vccs.edu or 276-223-4754
Debby Puckett, Administrative Assistant, dpuckett@wcc.vccs.edu or 276-223-4822
---
Wytheville Community College does not discriminate on the basis of race (or traits historically associated with race including hair texture, hair type, and protective hairstyles such as braids, locks, and twists);, sex, color, national origin, religion, sexual orientation, gender identity, age, political affiliation, genetics, veteran status, pregnancy or childbirth, or disability when the person is otherwise qualified in its educational programs and activities or employment. The following person has been designated to handle inquiries regarding the non-discrimination policies: Malinda Eversole, Director of Human Resources, 111 Smyth Hall, 1000 East Main Street, Wytheville VA 24382, 276-223-4869. For further information, see the list of OCR enforcement offices for the address and phone number of the office that serves your area, or call 1-800-421-3481.