Begin Here. Become Anything.
Stay Connected!
Connect with WCC on Social Media!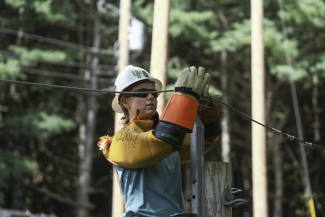 "We learned through these weeks, that we can do anything."
Rose Hill

,
WCC's First Female Power Line Worker Training Graduate (Class of 2023)
"The LPN program has been a great stepping stone in furthering my education into the medical field."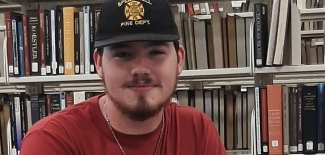 "WCC's Dual Enrollment program helped me complete my general studies requirements while attending high school."
Joshua Henley

,
Science with a Specialization in Engineering
"Joining the electrical program at WCC is one of the best decisions I've ever made. I've gained so much valuable knowledge and experience. I've also gotten to make some really good friends."
Ryan Newby

,
Electrical Student
Wytheville Community College will host the Bluegrass and Old-Time Jamboree on December 16. 
The Wytheville Community College Concert Band, under the direction of Frank Pugh, will present two concerts this holiday season.
The Wytheville Community College Choir will perform two  holiday concerts this year.