Smyth County Community Foundation Promise Scholarship Program 
at Wytheville Community College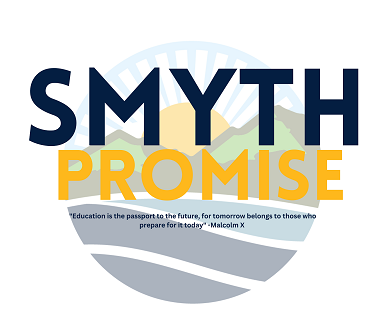 The Smyth County Promise Scholarship provides full tuition and fees for all qualified residents who graduate from Smyth County Public Schools or attended home school, or private schools in Smyth County as a "last dollar" scholarship that is applied after all other scholarships, financial aid, and grants are awarded. 
Eligibility Requirements 
1. All graduating SCPS students are eligible for the scholarship recipient's first year. To continue funding for the student's second year, recipients must have a 2.0 GPA.
2. The Scholarship will cover five of six consecutive semesters after high school graduation. Students may begin as early as the Summer or Fall semester immediately following their graduation. 
3. Recipients may enroll in degree or workforce programs.
4. Recipients are required to complete 10 hours of community service per semester at approved agencies (approved agencies will be listed, soon). 
5. The PROMISE Scholarship will be available to any high school graduate of any Smyth County public, private, or home school, beginning with the Class of 2023. Students must have been a resident of Smyth County for the last two years.
6. The required steps to complete before being considered for this grant are listed here - 
        I.  Apply to WCC and complete all requirements of that application. 
        II. Complete the Federal Student Aid Form (FAFSA). 
        III. Complete WCC's Scholarship Application (this scholarship will apply to the PROMISE Scholarship and to all other scholarships). 
        IV. Register for Classes. 
   Other Applicant Requirements and Information - 
* applicants must be U.S. citizens or permanent resident
* books and supplies are not covered under the PROMISE Scholarship, only tuition and fees
Scholarship recipients must have been a resident of  Smyth County for the last two years and have completed their last two years of high school from one of these institutions. 
Marion Senior High School
Northwood High School
Chilhowie High School
Private schools in Smyth County 
Homeschool or GED
Please check back for Volunteering information.
Helpful Links
Forging Futures Scholarship Program