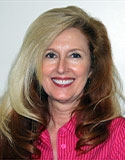 Professor of Practical Nursing, Program Head
Office Hours:
Monday 8AM-2:45PM
Thursday 8AM-4:45PM
Friday By Appointment Only
Personal Information
Degrees and Certifications:
M.S.N. Walden University
B.S.N. Old Dominion University
A.A.S. Wytheville Community College
The best thing about working at WCC is...:
...watching my students go from not being able to afford a pair of nursing shoes to becoming a med-flight nurse or DON or NP. I love my job because our practical nursing program changes lives--which is what a COMMUNITY college should do.
Current Teaching Schedule
Health
HLT 105: Cardiopulmonary Resuscitation

HLT 105 - Cardiopulmonary Resuscitation (1 credit) Provides training in coordinated mouth-to-mouth artificial ventilation and chest compression, choking, life-threatening emergencies, and sudden illness. Lecture 1 hour per week. 1 credits

| Class Number | Credits | Days | Dates | Time | Location | Building | Room | Class Section | Instruction Mode | Instructor | Class Notes |
| --- | --- | --- | --- | --- | --- | --- | --- | --- | --- | --- | --- |
| 43817 | 1 | ~~W~~~~ | 2020-01-22 - 2020-01-22 | 09:00:00 - 16:00:00 | CREI | Crossroads Institute | 0221 | 72 | In Person | Evans,Jacqueline R | |
Practical Nursing
PNE 157: Pediatrics

PNE 157: pediatrics (5 Credits) Teaches skills related to the needs and care of the newborn, well and sick children, and other family members. Discusses abnormal conditions of infants and children of all ages.

| Class Number | Credits | Days | Dates | Time | Location | Building | Room | Class Section | Instruction Mode | Instructor | Class Notes |
| --- | --- | --- | --- | --- | --- | --- | --- | --- | --- | --- | --- |
| 43802 | 5 | M~~~~~~ | 2020-01-06 - 2020-03-26 | 12:30:00 - 15:30:00 | CREI | Crossroads Institute | 0224 | 72L | In Person | Evans,Jacqueline R | |
PNE 158: Mental Health & Psychiatric Nursing

PNE 158: Mental Health & Psychiatric Nursing (2 credits) Recognizes emotional needs of patients. Provides knowledge of the role that emotions play. Enables students to understand their own behavior as well as patient behavior.

| Class Number | Credits | Days | Dates | Time | Location | Building | Room | Class Section | Instruction Mode | Instructor | Class Notes |
| --- | --- | --- | --- | --- | --- | --- | --- | --- | --- | --- | --- |
| 43806 | 2 | M~~R~~~ | 2020-03-30 - 2020-04-27 | 09:00:00 - 14:00:00 | CREI | Crossroads Institute | 0225 | 71 | In Person | Evans,Jacqueline R | |
PNE 181: Clinical Experience I

PNE 181: Clinical Experience I (5 credits) Provides guided nursing experiences in the hospital setting. Practices skills and applies principles of nursing in basic areas. Includes supervision in administration of medicines. Encourages students to develop basic skills in analyzing patient needs and making nursing decisions.

| Class Number | Credits | Days | Dates | Time | Location | Building | Room | Class Section | Instruction Mode | Instructor | Class Notes |
| --- | --- | --- | --- | --- | --- | --- | --- | --- | --- | --- | --- |
| 43811 | 5 | ~TW~~~~ | 2020-01-06 - 2020-05-04 | 07:45:00 - 15:15:00 | HOSPCLINIC | Clinicals | HCLIN | 71L | In Person | Evans,Jacqueline R | |