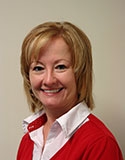 Professor of Dental Hygiene/Dental Assisting
(276) 223-4851
rphillips@wcc.vccs.edu
Galax 229
Student/Office Hours
Monday: 8:15AM-8:30AM; 11:30AM-1PM
Tuesday: 8:15AM-8:30AM; 10:20AM-12PM; 12:50PM-2:30PM
Wednesday: 8:15AM-8:30AM; 11:30AM-1PM
Thursday: 8:15AM-8:30AM; 9:20AM-12PM
High School Attended
Tazewell High School
Degrees and Certifications
Doctor of Philosophy in Curriculum & Instruction; Virginia Polytechnic Institute & State University; Blacksburg, VA, December 2008.
Master of Science in Health & Physical Education/Health Promotion; Virginia Polytechnic Institute & State University; Blacksburg, VA, May 2001.
Bachelor of Science in Dental Hygiene, Cum Laude, Medical College of Virginia/Virginia Commonwealth University, School of Dentistry, Division of Dental Hygiene, Richmond, Virginia. May 1989.
Certified Telehealth Clinical Presenter
Licensed to practice dental hygiene in Virginia and Tennessee
Certification in Local Anesthesia
Certification in Nitrous Oxide
Certification in CPR
Certification in Perioscopy
Virginia Tech Institute for Distance & Distributed Learning- Master Online Instructor Certification
Quality Matters Program (QM) Certification of Completion: Applying the Quality Matters Rubric & Peer Reviewer Course
Awards
VCU-Dr. Franci Stavropoulos Outstanding Dental Hygiene Alumnus Award
Johnson & Johnson/ADHA Award of Excellence in Dental Hygiene National Award
VCU School of Dentistry Division of Dental Hygiene's Top 40 Outstanding Alumnae
VDHA Component Recognition Award-Southwest
Virginia Dental Hygienists' Association Outstanding Member Award
Virginia Dental Hygienists' Association Award of Dedication
Community Service Activities
Board Chair-Brock Hughes Medical Center
Board Secretary-Foundation for Excellence
VP of Students-Spiller Elementary PTA
Member Services Council Chair-VDHA
Board Member-Virginia Oral Health Legislative Committee
The best thing about working at WCC is...
...working with so many great people.