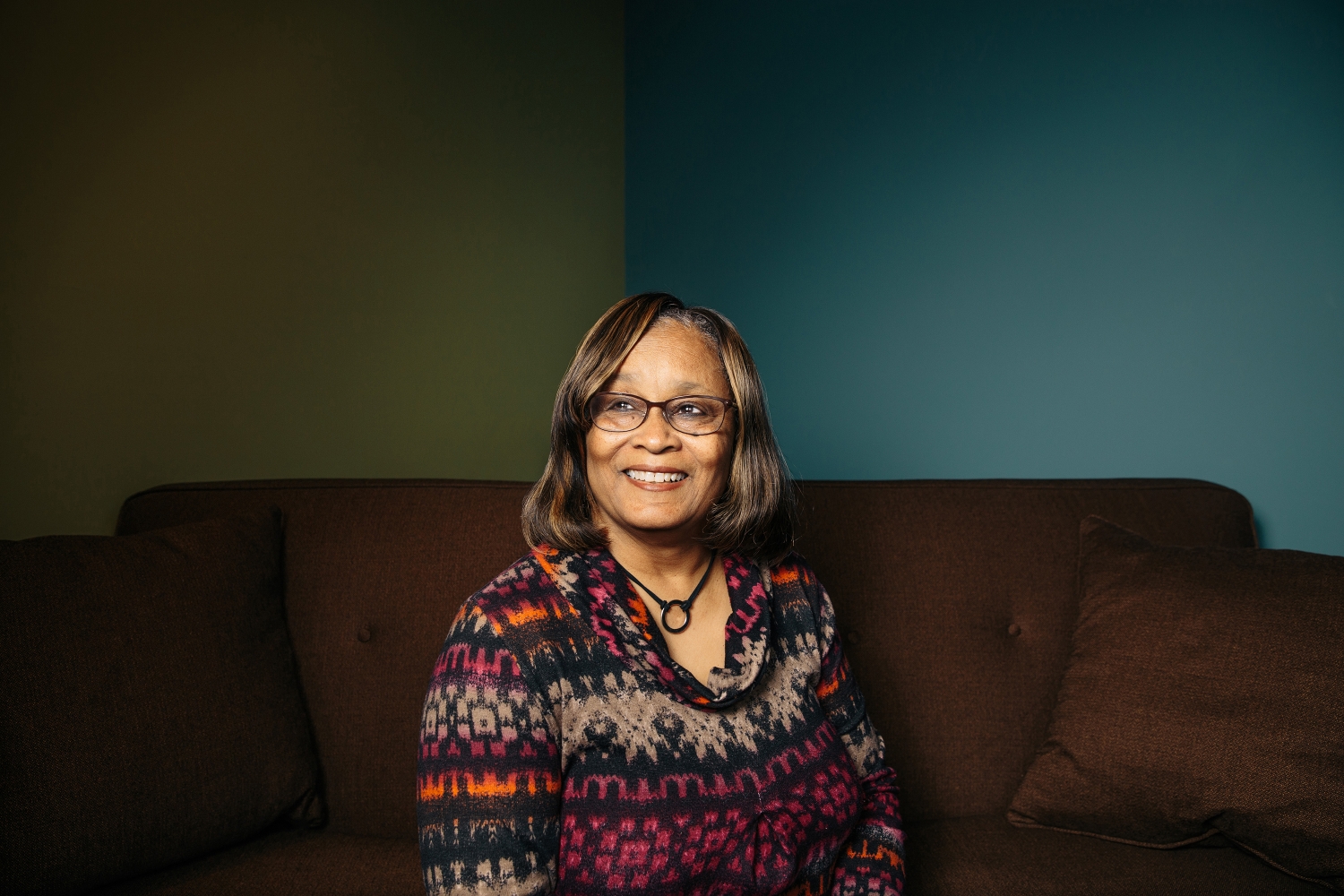 WCC 55th Anniversary Alumni Profile
Rhonda Miller Rogers
WCC Class of 1973
George Wythe Class of 1970
Hometown: Wytheville
Degree: Associate Degree, Secretarial Science
Photo Credit: Christina Franusich/Virginia Tech

It was 1970 in Southwest Virginia, and whether or not you went to college, especially for young, African-American women, was questionable, Rhonda Miller Roberts recalls.  
But that didn't stop her from enrolling in and attending college. And it certainly didn't stop her from succeeding in her chosen career. Rhonda, a graduate of George Wythe High School, chose to go to Wytheville Community College after high school because she wanted a good job outside of factory work, which was often the only stable option for many at the time. WCC was a local, affordable way for her to earn a college degree right in her hometown of Wytheville.
Rhonda initially considered becoming a teacher. She began taking classes at WCC in the pre-teacher field, but she couldn't help but think about the long years ahead of her to get a teaching degree. In her mind's eye, she recalled as a child always wanting a typewriter and a phone as gifts so she could play office.  Hearing her past, and perhaps her future, calling loud and clear, Rhonda changed her program of study at WCC to secretarial science and began a life-changing journey. 

"Going to WCC was the right decision," said Rhonda. "I had great teachers in both programs."
But one in particular stood out the most—long-time WCC instructor of secretarial studies Shirley McCormick, who has since passed away. 
"I took short-hand with Ms. McCormick every day, and I spent a lot of time with her."

Rhonda has fond memories of her time as a student at WCC.  She recalls being runner-up for Snow Queen in 1973, playing spades in the student lounge, and going on field trips to Virginia Tech, which, coincidently, would go on to play a much larger role in her life.
While she was at WCC, representatives from the then Virginia Polytechnic Institute (now Virginia Tech)  visited WCC's campus and tested five of the secretarial science students and offered them interviews for positions at the university.  All five were offered jobs, and three of them, including Rhonda, are still employed by Virginia Tech today.  In 1973, Rhonda moved to Blacksburg and became one of the first African-Americans to work in an office setting at VT.  It was in Blacksburg that she found a home, both professionally and personally; it was there that she met her husband and raised their son and daughter.
Regarding her choice to attend WCC all those years ago, Rhonda said "I definitely got the education I needed to do what I wanted to do, for sure."
And what she wanted to do then, she did exceptionally well for the next 45 years, as demonstrated by the numerous accolades and awards she's received throughout her career.
On Friday, June 29, 2018, Rhonda completed her career with 45 years of service to Virginia Tech—29 of those years with the same supervisor.  After spending 40 years within the Division of Student Affairs, she became the Cultural and Community Centers Executive Assistant/Office Manager in 2013. Rhonda has been a fierce student advocate in her Student Affairs career, touching the lives of thousands of students during her tenure. Her career and subsequent retirement were even recently chronicled in the Roanoke Times.

When asked about what happens during her retirement, she hasn't quite figured it out just yet. 

"For 45 years, I've gotten up and come to work!" Rhonda exclaimed. "It's going to take some adjusting, but I'll figure it out. It's bittersweet. I've had a really good career here."
Fortunately, Rhonda's favorite pastime is visiting her grandchildren, and her well-earned retirement is sure to free up time for more frequent and much longer visits with her family.
Helpful Links