The Wytheville Concert Series kicks off this Saturday, Oct. 26, with the Saturn Piano Quintet and bassist Yi-wen Evans performing Mozart's Night Music and Schubert's "Trout" Quintet at St. John's Episcopal Church at 7 p.m. located at 275 E. Main St., Wytheville, Va. 24382.
Two hundred years ago, Franz Schubert was asked to write a set of variations based on the lieder he wrote about a brook trout. The famous "Trout Quintet" is one of the few works for this combination of instruments featuring the double bass. The evening's program also includes Mozart's ever-popular "Eine Kleine Nachtmusic" and Russian folk songs arranged for string quartet.
Double bassist Yi-wen Evans is currently the master teacher of the Virginia Tech String Project and an orchestra director for Roanoke City Public Schools. Evans is originally from Taiwan, where she was a member of the Kaohsiung City Symphony Orchestra and Kaohsiung City Chinese Orchestra for several years. Evans has also performed with New River Valley Symphony Orchestra, Roanoke Symphony Orchestra, Opera Roanoke, and works actively in many chamber music ensembles.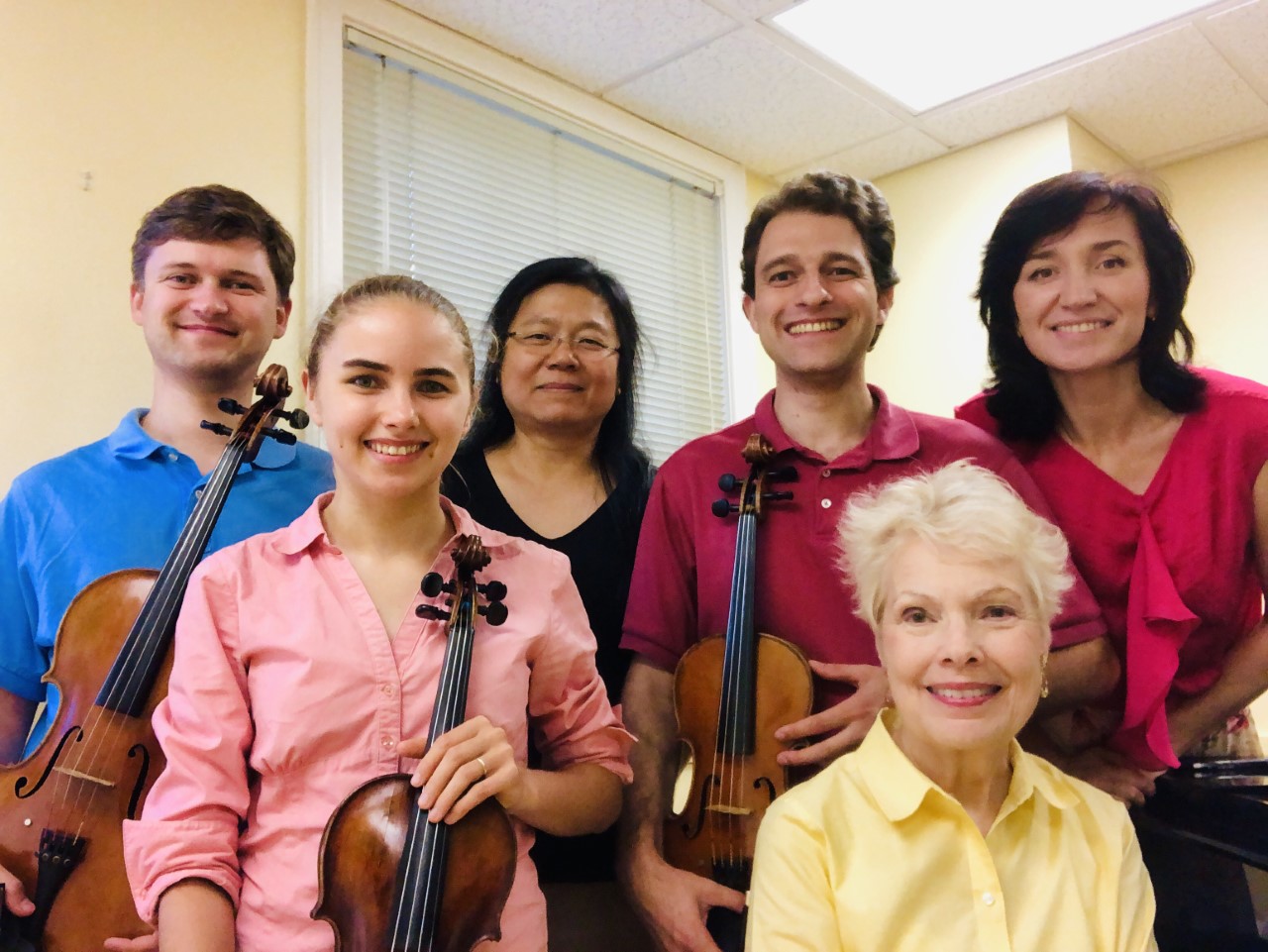 Cellist Julia Goudimova was born in Moscow and studied with German Balckbaev at Tiraspol College of Music and with Eugene Ksaveriev at Belarus Academy of Music, where she obtained her master of music degree. She has performed in recitals and chamber music concerts in Belarus, Moldova, Germany, France, South Korea, Bahrain and Saudi Arabia. Goudimova teaches cello privately in Lexington and as an adjunct instructor at Washington and Lee University.
Pianist Judy Clark has taught music in both public and private schools and has served on the faculties of Roanoke College, Hollins University, Mary Baldwin College, and Washington and Lee University. As a performing artist, she has collaborated with Jonathan Mack, Elizabeth Futral, Ralph Evans, and Marilyn DuBow, and has toured Japan twice with the Classic Strings Duo. She served as regional coordinator for Young Audiences of Virginia, and she is currently organist at South Roanoke United Methodist Church and freelance coach/accompanist.
Hailed as "two perfect virtuosos," Kevin and Bryan Matheson received critical acclaim at their Carnegie Weill Recital Hall début as part of the Ibla Grand Prize competition winners' tour. They are recognized for mesmerizing and spirited performances and have toured Japan, Ireland, Sicily and the Czech Republic.
Admission is free, but donations will be accepted to support the musicians and the Wytheville Community College Food Pantry.
Other performances this season include:
Wytheville Community College Concert Band directed by Frank Pugh on Tuesday, December 3, 7 p.m. at Legacy Church, 2150 West Ridge Road, Wytheville
Wytheville Community College Choir directed by Cynthia Jackson on Tuesday, Dec. 10, at 7 p.m. at First United Methodist Church in Hillsville and Thursday, Dec. 12, at 7 p.m. at St. Paul United Methodist Church, Wytheville
Wytheville Christmas Favorites, The Rainer Trio and Leslie Mabe, on Saturday, Dec. 7, at 8 p.m. at St. Paul United Methodist Church, Wytheville
Roanoke Ballet Theatre and the Rainier Trio, Saturday, Jan. 25, at Snyder Auditorium, Wytheville Community College
Cellist Julia Goudimova and Pianist Anna Billias, Saturday, Feb. 29, at St. John's Episcopal Church, Wytheville
Rainier Trio with Elizabeth Matheson, Saturday, April 4, at Snyder Auditorium, Wytheville Community College
Wytheville Concert Series performances are presented by Wytheville Community College, St. Paul United Methodist Church, St. John's Episcopal Church, the WCC Educational Foundation, and MacDowell Music Club and are under the artistic direction of Kevin Matheson. For more information, please visit www.ClassicStringsDuo.com.