As the end of the year approaches, many people begin to think of resolutions, new beginnings, and goals. At WCC, students, specifically first-generation college students, are encouraged to make those habits throughout their lives and many times the habits start here. On Friday, Nov. 8, Wytheville Community College (WCC) kicked off its celebration of first-generation college students.
The celebration on Friday, Nov. 8, was in recognition of first-generation college students, which was launched in 2017 by the Council for Opportunity in Education (COE) and the Center for First-Generation Student Success. Many first-generation students, faculty, and staff at WCC, such as Ricardo Ortiz, are being recognized throughout the month.
"I decided to attend Wytheville Community College because I wanted a better future," said Ortiz. "As a first-generation college student, I was worried about not succeeding. The hardest thing for me has been managing my time between work, school work, home, and family obligations. I get overwhelmed. My parents are proud of me, but they did not attend college and do not understand my pressures and concerns. Project AIM provides me somewhere to go when I need support - the staff understands. They provide not only academic support but also emotional and personal support. It's like having a family to guide and push you to be successful. I know that many other first-generation students and I wouldn't be here without the bond with TRIO program staff."
"Many students face the same obligations and pressures as Ricardo," says Charlotte Mowery, director of students support services (Project AIM) at WCC. "Without the support of a TRIO program the student falls through the cracks or just gives up. Our program provides the personal and educational support that aids students in overcoming barriers that may prevent them from graduating and/or transferring."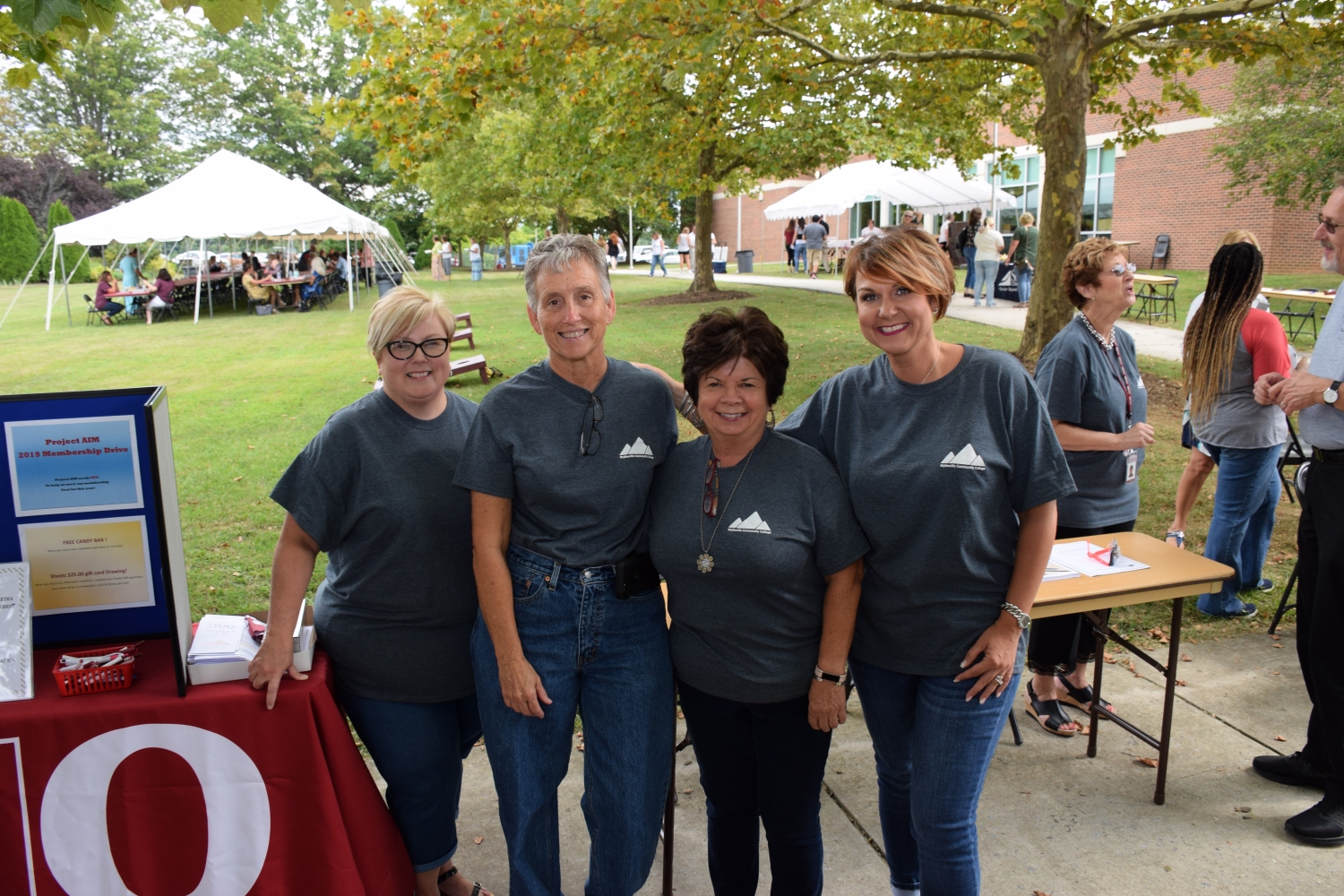 According to a 2011 report from the Higher Education Research Institute, only 50% of first-generation students completed their college degrees in six years. First-generation students face multiple challenges and are statistically at a higher risk of failing out of college.
Many first-generation students start their educational journeys at community colleges. During the 2018-19 academic year, 1,098 first-generation students attended WCC, which represented 66% of the student body. For nearly 50 years, Project AIM at WCC has served first-generation and economically disadvantaged students. Project AIM is a federally funded TRIO Program sponsored by the U.S. Department of Education. Its mission is to provide support services to eligible students to enhance performance with the goal of increasing their retention, graduation and transfer rates.
First-generation college students can take part in Project AIM by applying online at wcc.vccs.edu/project-aim or stop by WCC's locations in Wytheville, Galax, and Marion. New and current WCC students are encouraged to take advantage of the services offered through Project AIM.
About Wytheville Community College
WCC provides a wide selection of academic programs, and each of these programs is designed to meet the needs of its students. WCC has dozens of program offerings, such as transfer programs for the first two years of a baccalaureate degree, technical programs to prepare for a successful career, developmental courses to assist in successful transition to college, Workforce Development for job preparedness, and continuing education for lifelong learning. WCC was recently recognized as the most affordable public two-year college in the Commonwealth of Virginia due to the vast number of scholarships the college has available for its students. Visit wcc.vccs.edu to find out more or call (276) 223-4700.