Ed Stringer, of Marion, and Susan Evans, of Rural Retreat, were recently recognized at the WCC Honors Convocation
Wytheville Community College (WCC) recently awarded the WCC Distinguished Service Award and the WCC Distinguished Teaching Award at the WCC Honors Convocation ceremony held in Snyder Auditorium at WCC's Wytheville campus.
Ed Stringer, of Marion, was presented with the WCC Distinguished Service Award. Stringer is president and chief executive officer of the Bank of Marion, and he has faithfully served on the board of directors of the Wytheville Community College Educational Foundation since 1992. Stringer has led as both president and vice president during his service on the board.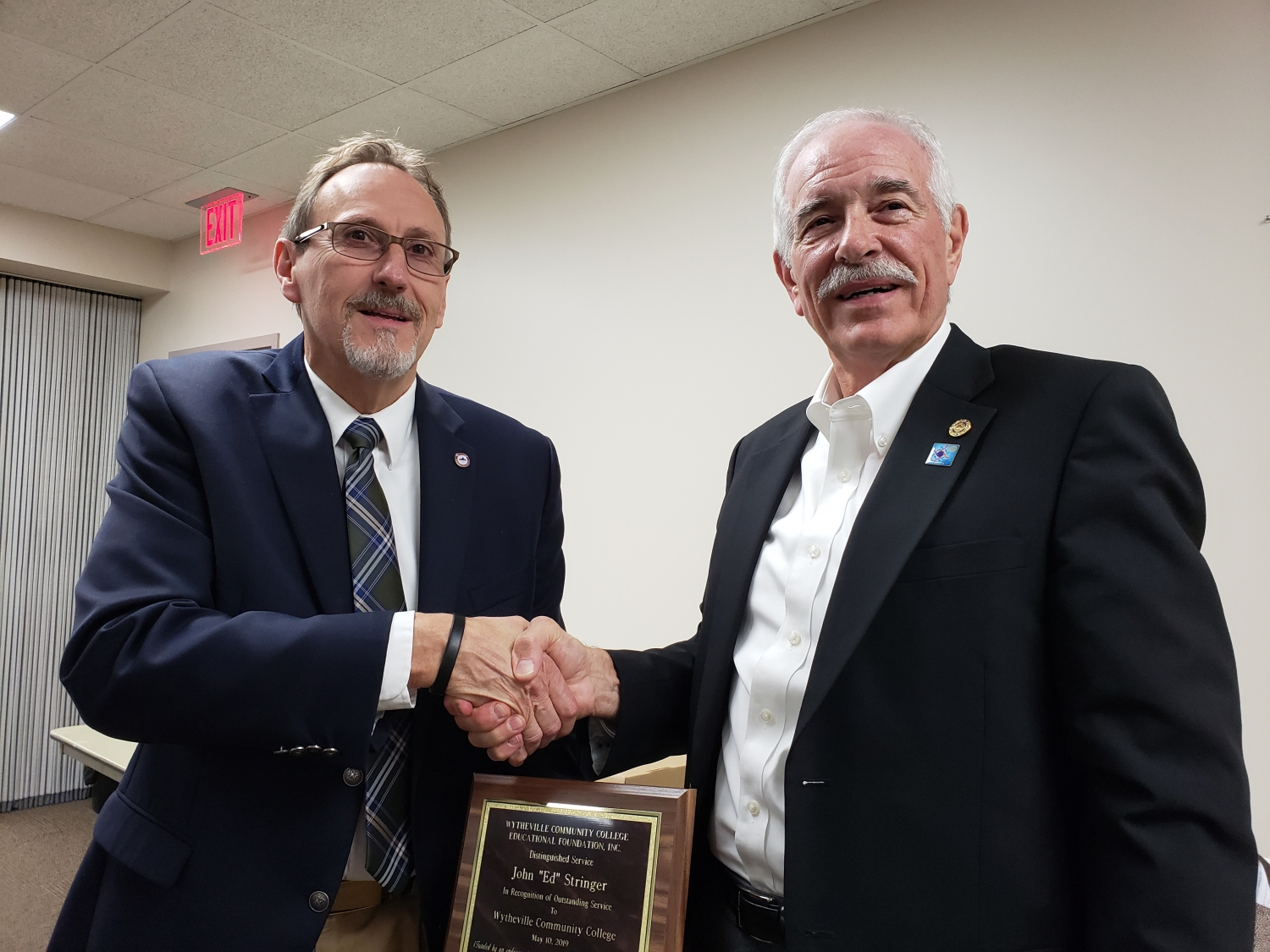 Stringer has also served as chair of the foundation's investment committee for many years. "His leadership of the investment committee has been exemplary – he has consistently led efforts to ensure diligence in following the foundation's investment policy and growing the investment portfolio," said Crystal Cregger, WCC's vice president of finance and administration services, and foundation treasurer.
Susan Evans, of Rural Retreat, received the 2019 Distinguished Teaching Award. Evans joined the WCC faculty in 2007 and is no stranger to accolades for teaching excellence. Prior to joining WCC, Evans was recognized by the Virginia Department of Education with the 2007 Virginia Teacher of the Year Award. At WCC, she received the 2012 WCC Improvement of Instruction Award and the 2015 Outstanding Faculty Award.
Evans played a key role in the redesign of the developmental math program at WCC. She spent a significant amount of time at the local and state level working with other math faculty to implement the redesign so students have a greater chance for success. She worked closely with WCC administrators and support staff to develop the class schedule and registration process. The redesign resulted in improved student success rates at WCC.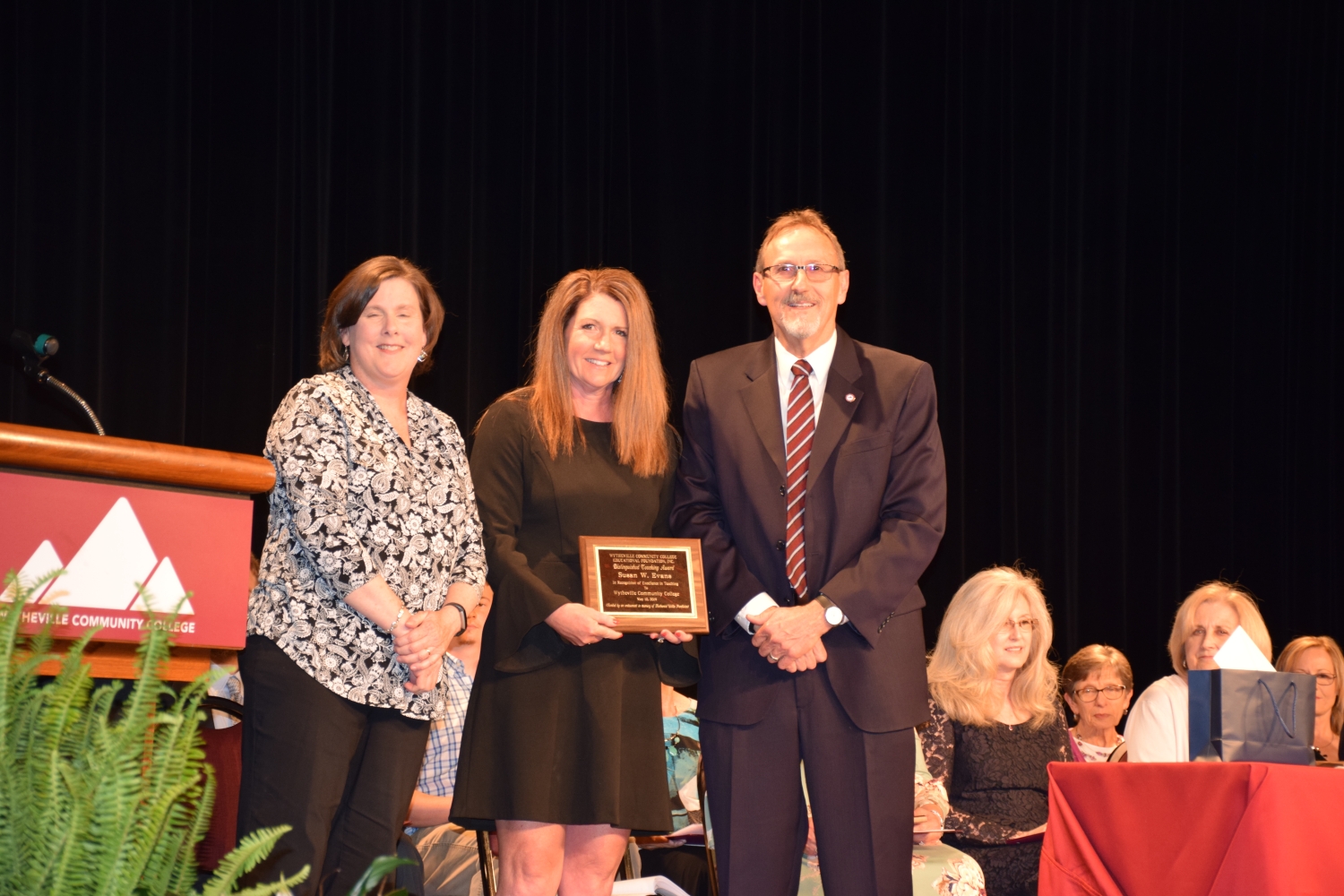 "Whether she is teaching in a traditional classroom or online, students constantly comment on what an excellent teacher she is," commented Josh Floyd, dual enrollment coordinator. "She constantly steps up to ensure that our students are taken care of and given the opportunity to succeed."
The WCC Distinguished Service Award and the WCC Distinguished Teaching Award were established by Nathaniel W. Pendleton, Jr. in memory of his father, Nathaniel Willis Pendleton, Sr., to recognize and encourage excellence in teaching and service at WCC. Nathaniel Willis Pendleton was Wythe County's representative in the Virginia House of Delegates, who, together with State Senator D. Woodrow Bird, introduced the necessary enabling bills in the 1962 General Assembly to establish WCC and appropriate its operating funds. This year, the two awards were presented by Ms. Susan Pendleton Dawson, daughter of Nathaniel W. Pendleton, Jr.