The 2020 Wytheville Community College Support Staff Emeritus honoree is Allan Romans. This recognition honors retired support staff personnel who served WCC for a minimum of ten years and whose performance and contributions were meritorious. Generally, recognition of Support Staff Emeriti is part of Spring commencement exercises; however, this year's exercises were canceled due to the COVID-19 pandemic.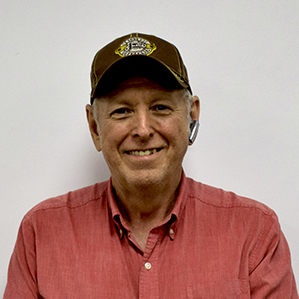 Romans earned an Associate of Applied Science in Electronics from WCC in 1989. He began working at WCC in September 1999 and held positions in the Information Technology Department as an Install and Repair Technician, Electronic Technician, and Information Technology Specialist. Romans retired June 30, 2018, after nearly19 years of dedicated service. 
During his tenure at WCC, Romans worked diligently to support college initiatives and provided outstanding customer service to the college administration, faculty, staff, and students. He worked professionally and efficiently to provide technology support for instructional programs, the WCC Summit Center for Higher Education in Marion, WCC Library, and several college events including the WCC Bluegrass and Old-Time Jamboree. Romans served on various college committees, including the Student Activities Committee, Financial Aid Committee, and Safety and Security Committee. His interest in the safety and welfare of students and employees fueled his dedicated service as a building warden for Grayson Hall for numerous years.
The college is pleased to honor Allan Romans for his years of dedicated service to the students, faculty, and staff of WCC. 
###