Landon Nowlin returned to college at Wytheville Community College (WCC) to pursue a degree in Physical Therapist Assistant (PTA) years after completing a Bachelor's Degree at Virginia Tech. It may not be typical for individuals to step back and receive an Associate's Degree well after completing a Bachelor's Degree, but Nowlin realized that valuable training and skills can be learned at a community college. Nowlin found that after being in the workforce for several years, he wanted something more than a job. That's when he found the PTA program at WCC.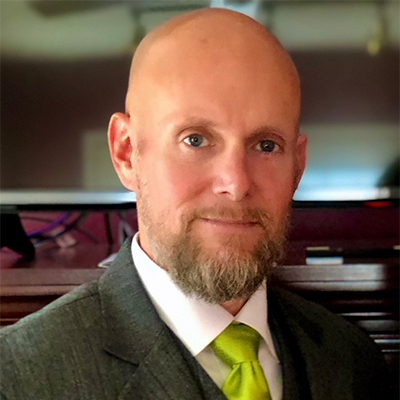 When Nowlin first went to Virginia Tech, he found an interest in two different degree paths, one in business and the other in exercise science. Even though he leaned toward a degree in exercise science, like many students he chose what he felt was the safer option with a degree in business.
After completing his degree in business, Nowlin found work in various industries. Eventually, he found himself working for a military contractor that landed him military contract work in Afghanistan. Though the military contract work and security clearance opened doors for Nowlin, he still loved exercise and wanted to use that love to help people.
WCC's PTA program was Nowlin's ticket to a well-paying job doing what he loves and only required a 2-year commitment to complete the degree. He also noted that the cost was affordable.
Even though WCC is the most affordable college in Virginia, this doesn't compromise the quality of instruction that students receive. "I have a Bachelor's Degree from Virginia Tech," says Nowlin, "and I can honestly say that I believe WCC is a much better value."
Nowlin attributes much of the quality of instruction at WCC to his instructors, Julie Jackson-King and Kimberly Slemp, and the clinical experiences provided. He also enjoyed having the smaller class size, where everyone got to know each other and worked together as a unit and learned from one another.
WCC offers a wide variety of short-term training, certificates, diplomas, and associate degree programs that can help individuals find their niche or advance their career. For more information about WCC career pathways visit www.wcc.vccs.edu/pathways.
###