Patsy Muncy has been selected as Professor Emeritus of Wytheville Community College for 2020. This honor may be bestowed upon retired WCC faculty members who held faculty rank, had a minimum of ten years of service, and made meritorious and significant contributions to the college. Muncy was scheduled to be recognized during the Spring commencement exercises; unfortunately, due to the COVID-19 pandemic, commencement exercises were cancelled.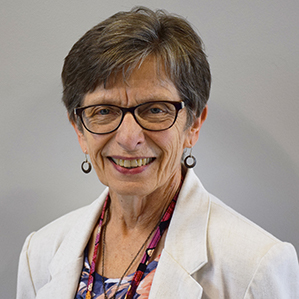 Muncy earned her Associate in Applied Science of Nursing from WCC in 1974. She earned a Bachelor of Science in Nursing from Bluefield State College in 1994 and a Master of Science in Nursing with a focus in Nursing Education from Old Dominion University in 2005. 
Muncy served at WCC as an adjunct instructor from September 2001 to July 2005. From August 2005 to 2011, she served as Assistant Professor of Nursing and then as Associate Professor of Nursing from August 2011 until her retirement in May 2019. Mrs. Muncy recently returned to WCC to serve as an adjunct instructor in August 2020. 
During Muncy's tenure at WCC, she was a member of the Virginia Community College Writing Team for the Concept Based Nursing Curriculum, and she assisted with accreditation reporting in collaboration with other nursing faculty for the Accreditation Commission for Education in Nursing and Virginia Board of Nursing Review. She participated in numerous college committees and served as the WCC faculty representative on the WCC Educational Foundation Board of Directors. Muncy also Co-Sponsored the Sophomore Student Nurses Organization and the Alpha Delta Beta Chapter of Phi Theta Kappa.
The college is pleased to honor Patsy Muncy for her years of dedicated service to the faculty, staff, and students of WCC.
###