Being laid off from a job is difficult, but Tara Mabe found that through Trade Readjustment Allowance (TRA) awarded through the Virginia Employment Commission (VEC) made in-demand career training at Wytheville Community College (WCC) possible.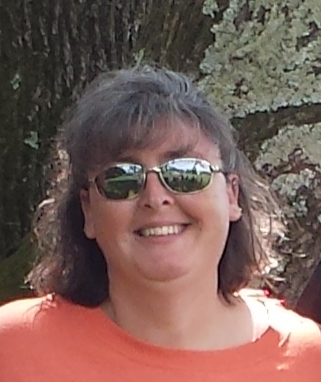 Mabe worked at TRW Automotive in Marion, where she assembled automotive parts before being laid off. During her job search, Mabe found that there was a need for Medical Office workers, and she learned that WCC had a program that could give her the training and skills that she would need to apply for these positions. She qualified for TRA, and Renee Thomas, WCC Dean of Student Success and Academic Development, helped Mabe complete the paperwork to get her approved in the Medical Office Clerk Certificate program at WCC.
"All of the staff and faculty [at WCC] are very supportive," said Mabe. "Renee Thomas was most helpful with assisting me with getting paperwork filled out for TRA and the VEC."
Though Mabe had been out of school for some time, she found the support she needed at WCC, whether it was filling out paperwork, getting a tutor, or scheduling classes. Her faculty advisor and instructor, Kelli Musick, truly cared about her success in the program. Mabe said that every instructor she had was supportive of her educational goals, but noted that Kelli Musick and Dr. Terri Street were the most memorable for her. 
"Mrs. Kelli Musick and Dr. Terri Street believed in me even when I wasn't sure if I believed in myself. I truly enjoyed the time I was in their classes," said Mabe.
Much of the program Mabe was able to complete online, except for an in-person transcription class. This was a small class that allowed for a personal learning experience. The Certificate of Business and Office in Medical Office Clerk is a one-year program that is designed to give students knowledge and skills related to clerical activities and healthcare facilities. WCC offers various clerical and administrative technology programs that prepare individuals to be competitive in the job market.
Wytheville Community College has been an established educational leader in the region since 1963. Though the landscape of higher education and career training has changed, WCC has the knowledge and flexibility to remain at the forefront of educational technology. For more information about educational opportunities at WCC, visit www.wcc.vccs.edu.
###