Wytheville Community College (WCC) recently received a generous donation from the Gene Haas Foundation to support student success in WCC's machine technology program. The Gene Haas Foundation gift of $25,000 will fund student scholarships, student certifications, and tools and supplies for students who need assistance.
The foundation has given $83,000 to WCC in support of machine technology training over the past four years. Jay Garber, sales engineer with Haas, traveled to WCC to present the most recent gift. "WCC has an excellent program and we are glad to continue contributing to it," said Garber. "I look forward to continued support of WCC and all they're doing to enhance the skills and employability of these students."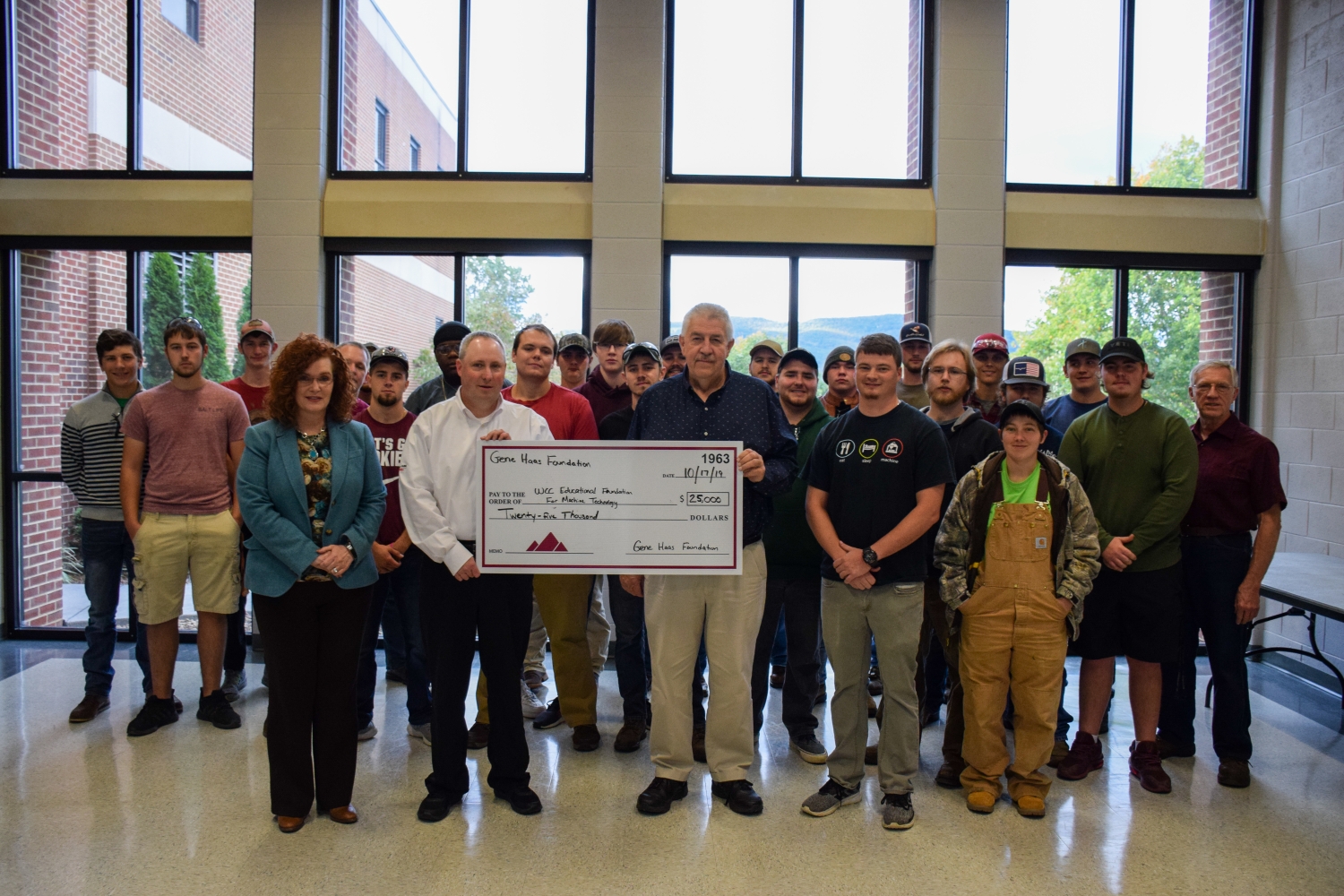 Mr. Tommy Arnold, WCC's interim dean of health and occupational programs, Dr. Lorri Huffard, vice president of instruction and student development, and Johnathan Ferguson, machine technology instructor, joined dozens of machine technology students to accept the donation.
"The Gene Haas Foundation has given an incredible amount of support to the machine technology program at WCC, and we're extremely grateful for them," said Arnold. "Without the support for scholarships, many of our students would not be able to attend WCC's program. The Gene Haas Foundation is making such a positive impact on the lives of WCC students."
The Gene Haas Foundation is committed to manufacturing education and introducing students to careers in machining and related technology. The primary goals of the Gene Haas Foundation are to provide scholarships to students pursuing CNC machining and machining-related training, grant opportunities for students to achieve NIMS credentials, and to promote competitive spirit through Skills USA and robotic competitions.
For more information about the machine technology trade, visit www.wcc.vccs.edu/machinetech or contact Johnathon Ferguson at (276)223-4786 or jferguson@wcc.vccs.edu.