Wytheville Community College (WCC) recently recognized Vicki Delp, Manufacturing Technology Center (MTC) Grant Compliance Coordinator, with the 2020 WCC Distinguished Service Award.
Delp has been an employee at WCC since 1998 and has held a variety of positions, including serving as a teaching faculty member and working in her current coordinator position for the MTC.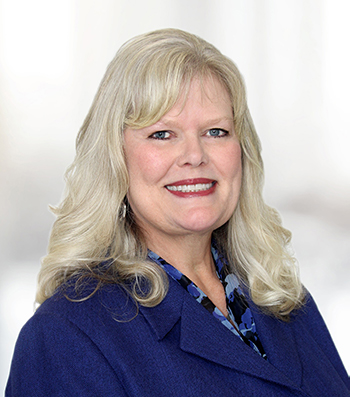 Delp was nominated for the Distinguished Service award for her service, dedication, and her management of the Human Services training program for the Virginia Department of Behavioral Health and Disability Services (DHBDS). WCC has offered human services training online across the state to Virginia's DHBDS since 2010 and continues help their employees advance their career as a Direct Service Associate. The program has been under the management of Delp since the summer of 2010. Delp's commitment to WCC, DHBDS, and students continues to foster a positive environment for DHBDS employees across the state to reach their educational and training goals.
Delp has also been instrumental in securing significant funding for the MTC, which serves Southwest Virginia as a technical and training resource for business and industry. Much of the funding that supports the programs of the MTC is a result of Delp's grant writing success.
Along with her experience at WCC, Delp has been actively involved as a WCC alumnae. She has served terms as both the President and Treasurer of the WCC Alumni Association. Delp has been a member of the WCC Concert Band since 2008, and she develops the program handouts for each concert. She was instrumental in coordinating the band's recent 30th anniversary concert celebration. Delp also served as chair of the WCC College Events Committee for several years.
"Vicki Delp is most deserving of this prestigious award," said Dr. Dean Sprinkle, WCC President.  "She is always willing to go above and beyond her assigned duties to serve the college. In addition to her work with the MTC and the DBHDS program, she regularly volunteers to assist with marketing and outreach activities, as well as help with college projects and cultural events."
As the recipient of the 2020 WCC Distinguished Service Award, Delp will receive a plaque and a monetary award.
The WCC Distinguished Service Award was established and funded by Nathaniel W. Pendleton, Jr. in memory of his father, Nathaniel Willis Pendleton, Sr., to recognize and encourage excellence in teaching and service at WCC. Nathaniel Willis Pendleton was Wythe County's representative in the Virginia House of Delegates, who, together with State Senator D. Woodrow Bird, introduced the necessary enabling bills in the 1962 General Assembly to establish WCC and appropriate its operating funds.
###