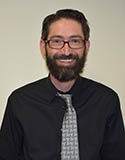 Office Hours:
Fincastle Hall, Room 113
Mondays/Wednesdays: 1:30-4:15

Crossroads in Galax, Room 202
Tuesdays: 11:00-12:15
Thursdays: 11:00-12:15 and 5:00 - 6:15
Fridays: 11:00-12:15
Personal Information
Degrees and Certifications:
M.S. English
B.S. English
A.A.S. Education
Awards:
2014-1015 WCC Rising Star Award
Community Service Activities:
Host of the WCC Bluegrass and Old-time Jamboree
Special Interests:
Playing fiddle and guitar Running Reading
The best thing about working at WCC is...:
...the people. The students, faculty, and staff at WCC make the job a joyful experience.