NOW AVAILABLE!

24/7 ACCESS TO FINANCIAL AID AND STUDENT ACCOUNTS SUPPORT CENTER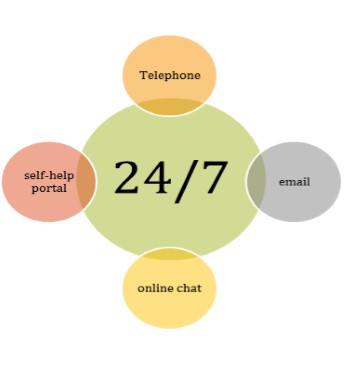 Financial aid and student accounts at Wytheville Community College are changing to better serve you.
WCC has a new number that will be very important to WCC students:
TOLL FREE
1 (855) 877-3948
This toll free number will give you 24/7 access to support specialists who can answer financial aid and student account (Business Office) questions in our new WCC Financial Aid and Student Accounts Support Center.
Online support more your style?  Also on July 1, you'll gain access to a self-help portal.  There you can browse self-help articles, track your financial aid and student accounts progress, and even chat live with a support specialist.
You can also get assistance with your financial aid and student accounts questions via email.
These changes will streamline your ability to get financial aid and student accounts questions answered over the phone and online, but don't forget that WCC's helpful Financial Aid and Students Accounts staff can still be found on campus:
Financial Aid:  Bland Hall Room 221
Student Accounts:  Bland Hall Room 209
 IMPORTANT PARENT NOTICE!
If you are a parent calling to inquire about specific account information for your son or daughter, please have them on the line with you.  If this is not possible, we will be able to speak about general information or processes only.  Since educational records are protected from third-party disclosure by federal law, if it becomes necessary to get into account-specific details we will be pleased to refer you to a specialist that can determine if information can be released.  Referrals are typically responded to within 1 – 3 business days.