The Cruise-Thru Celebration is Friday, May 14, 2021, 3 p.m. - 7 p.m.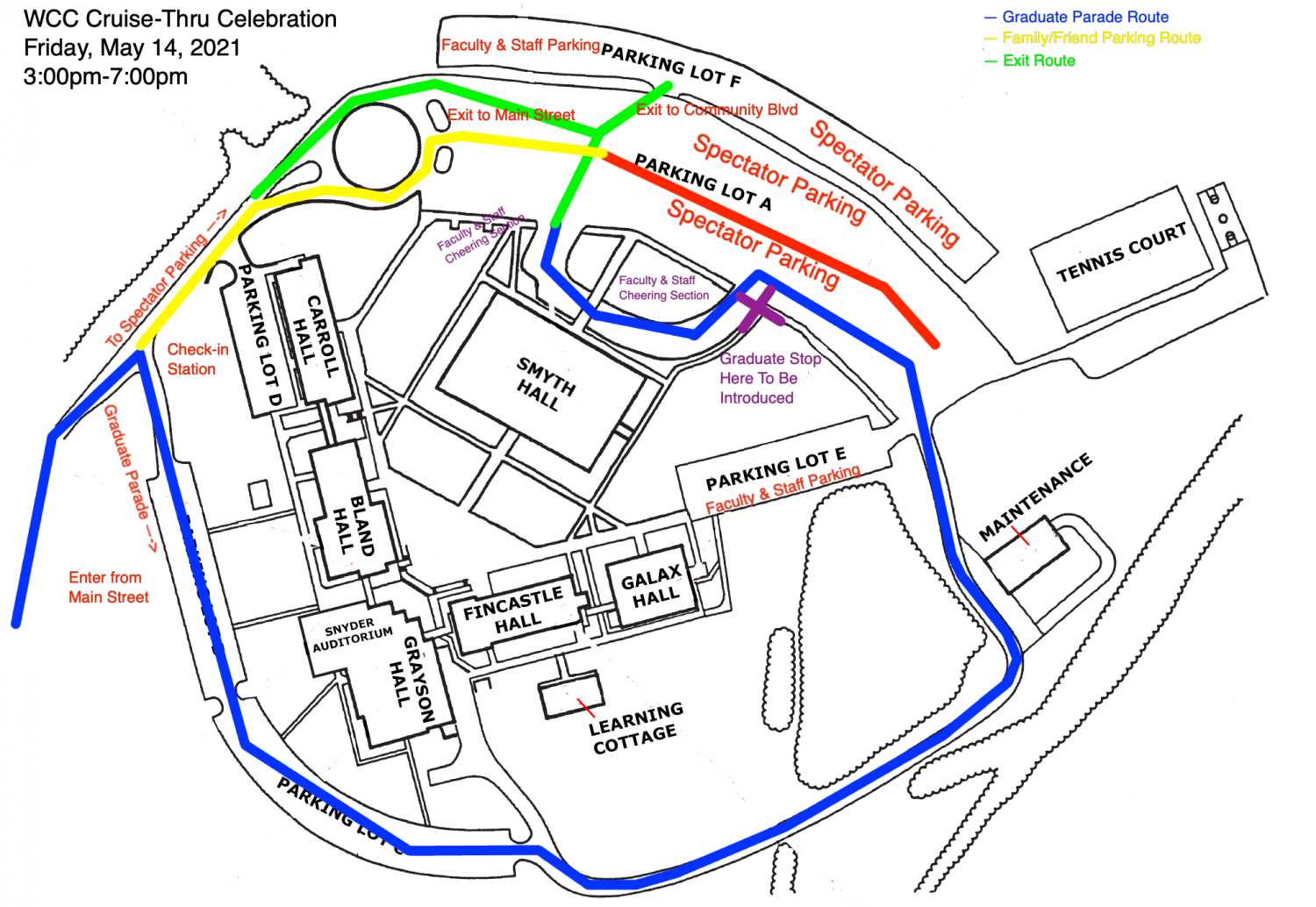 All graduates should enter campus from Main Street.

At the first intersection, there will be a check-in station. Graduates and anyone following them in the parade will be directed to turn right and circle around the backside of campus (blue route on the map). Any family or friends that are coming to watch, will be directed to continue straight ahead to the upper parking lots (yellow route) where they will be able to park and wait for you to come around. 

When the graduate parade gets to Smyth Hall, you will enter the circle in front of the building (near the flagpoles). A staff member will be there to ask your name. Your name will be announced and you will drive to the center of the circle where you will be greeted by Dr. Sprinkle and other college faculty and staff. Dr. Sprinkle will hand you a bag with your regalia and diploma cover through your vehicle window.  

You will then exit the circle and you may park to watch other students, or exit campus by way of Main Street or Community Boulevard (green route).
The Cruise-Thru is from 3 p.m. – 7 p.m. You may ride through at any time. You may coordinate with your friends or classmates if you want to attend and ride through together. The college is not designating specific times for any students or groups of students. Feel free to decorate your vehicle if you would like, but you should arrive with your car decorated and ready to go as to not hold up the line of graduates. Please let me know if you have any questions.