Begin Here. Become Anything.
Stay Connected!
Connect with WCC on Social Media!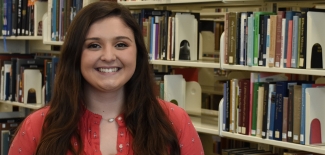 "I love the community atmosphere that WCC offers."
Shelby Rose

,
Dental Hygiene Student
     Wytheville Community College (WCC) recognized Heather Lowe with the 2022 WCC Improvement of Instruction Award. Lowe joined the WCC faculty in 2021 as Assistant Professor of Mathematics.
     Wytheville Community College is pleased to present an Honorary Associate's Degree in Humane Letters to Dr. Richard Copenhaver. This is an honor bestowed upon an individual who has contributed significantly to the progress and development of WCC. 
      Mrs. Betsy Gillman was recently selected as the Support Staff Emeritus of Wytheville Community College (WCC) for 2022.