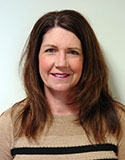 Assistant Professor, Mathematics
Office Hours:
Monday/Wednesday 9:00-9:30 a.m., 11:30 a.m.-2:00 p.m.
Tuesday/Thursday 9:00-11:00 a.m.
Personal Information
Degrees and Certifications:
BS Mathematics, Villanova University
MS Mathematics, Virginia Tech
Licensed K-12 Va. Math Teacher and Administrator
Awards:
Spring 2015 WCC Outstanding Faculty Award
Spring 2012 WCC Improvement of Instruction Award
2007 Virginia Teacher of the Year
Community Service Activities:
Chair, Wythe County Public Schools Foundation for Excellence
Rural Retreat Youth League Soccer, Basketball and Softball Coach
Special Interests:
Endurance Sports: Long Distance Running and Triathlon
The best thing about working at WCC is...:
helping our students find a way to get an education that will improve the quality of their life and in turn improve the quality of the communities we live in.
Current Teaching Schedule
Education
EDU 200: Introduction To Teaching As A Profession

EDU 200 Provides an orientation to the teaching profession in Virginia, including historical perspectives, current issues, and future trends in education on the national and state levels. Emphasizes information about teacher licensure examinations, steps to certification, teacher preparation and induction programs, and attention to critical shortage areas in Virginia. Includes supervised field placement (recommended: 40 clock hours) in a K-12 school. Prerequisite: Successful completion of 24 credits of transfer courses. Lecture 2 hours. Laboratory 2 hours. Total 4 hours per week.

| Class Number | Credits | Days | Dates | Time | Location | Building | Room | Class Section | Instruction Mode | Instructor | Class Notes |
| --- | --- | --- | --- | --- | --- | --- | --- | --- | --- | --- | --- |
| 34997 | 3 | ~T~~~~~ | 2020-09-01 - 2020-09-01 | 16:30:00 - 18:30:00 | MAIN | Virtual | 1 | 95V | Interactive Classroom Video | Evans,Susan W | This is a hybrid class that meets via Zoom from 4:30 - 6:30 on the following Tuesdays 9/1, 9/22, 10/13, 10/27, 11/17, 12/1. |
| 34997 | 3 | ~T~~~~~ | 2020-12-01 - 2020-12-01 | 16:30:00 - 18:30:00 | MAIN | Virtual | 1 | 95V | Interactive Classroom Video | Evans,Susan W | This is a hybrid class that meets via Zoom from 4:30 - 6:30 on the following Tuesdays 9/1, 9/22, 10/13, 10/27, 11/17, 12/1. |
| 34997 | 3 | ~T~~~~~ | 2020-11-17 - 2020-11-17 | 16:30:00 - 18:30:00 | MAIN | Virtual | 1 | 95V | Interactive Classroom Video | Evans,Susan W | This is a hybrid class that meets via Zoom from 4:30 - 6:30 on the following Tuesdays 9/1, 9/22, 10/13, 10/27, 11/17, 12/1. |
| 34997 | 3 | ~T~~~~~ | 2020-10-27 - 2020-10-27 | 16:30:00 - 18:30:00 | MAIN | Virtual | 1 | 95V | Interactive Classroom Video | Evans,Susan W | This is a hybrid class that meets via Zoom from 4:30 - 6:30 on the following Tuesdays 9/1, 9/22, 10/13, 10/27, 11/17, 12/1. |
| 34997 | 3 | ~T~~~~~ | 2020-10-13 - 2020-10-13 | 16:30:00 - 18:30:00 | MAIN | Virtual | 1 | 95V | Interactive Classroom Video | Evans,Susan W | This is a hybrid class that meets via Zoom from 4:30 - 6:30 on the following Tuesdays 9/1, 9/22, 10/13, 10/27, 11/17, 12/1. |
| 34997 | 3 | ~T~~~~~ | 2020-09-22 - 2020-09-22 | 16:30:00 - 18:30:00 | MAIN | Virtual | 1 | 95V | Interactive Classroom Video | Evans,Susan W | This is a hybrid class that meets via Zoom from 4:30 - 6:30 on the following Tuesdays 9/1, 9/22, 10/13, 10/27, 11/17, 12/1. |
Math Essentials
MTE 1: Operations with Positive Fractions

Operations with Positive Fractions (1 credit) Includes operations and problem solving with proper fractions, improper fractions, and mixed numbers without the use of a calculator. Emphasizes applications and includes U.S. customary units of measure. Prerequisite: Qualifying placement score. Credit is not applicable toward graduation.

| Class Number | Credits | Days | Dates | Time | Location | Building | Room | Class Section | Instruction Mode | Instructor | Class Notes |
| --- | --- | --- | --- | --- | --- | --- | --- | --- | --- | --- | --- |
| 36202 | 1 | MTWRFSU | 2020-08-24 - 2020-09-21 | 01:45:00 - 01:46:00 | VIRTUAL | Virtual | 1 | 95A | Online w/E-Rate | Evans,Susan W | |
| 36211 | 1 | MTWRFSU | 2020-09-22 - 2020-10-19 | 01:45:00 - 01:46:00 | VIRTUAL | Virtual | 1 | 95B | Online w/E-Rate | Evans,Susan W | |
| 36222 | 1 | MTWRFSU | 2020-10-20 - 2020-11-16 | 01:45:00 - 01:46:00 | VIRTUAL | Virtual | 1 | 95C | Online w/E-Rate | Evans,Susan W | |
| 36234 | 1 | MTWRFSU | 2020-11-17 - 2020-12-15 | 01:45:00 - 01:46:00 | VIRTUAL | Virtual | 1 | 95D | Online w/E-Rate | Evans,Susan W | |
MTE 2: Operations with Positive Decimals and Percents

Operations with Positive Decimals and Percents (1 credit) Includes operations and problem solving with positive decimals and percents. Emphasizes applications and includes U.S. customary and metric units of measure. Prerequisite: Qualifying placement score or successful completion of MTE 1. Credit is not applicable toward graduation.

| Class Number | Credits | Days | Dates | Time | Location | Building | Room | Class Section | Instruction Mode | Instructor | Class Notes |
| --- | --- | --- | --- | --- | --- | --- | --- | --- | --- | --- | --- |
| 36203 | 1 | MTWRFSU | 2020-08-24 - 2020-09-21 | 01:45:00 - 01:46:00 | VIRTUAL | Virtual | 1 | 95A | Online w/E-Rate | Evans,Susan W | |
| 36212 | 1 | MTWRFSU | 2020-09-22 - 2020-10-19 | 01:45:00 - 01:46:00 | VIRTUAL | Virtual | 1 | 95B | Online w/E-Rate | Evans,Susan W | |
| 36223 | 1 | MTWRFSU | 2020-10-20 - 2020-11-16 | 01:45:00 - 01:46:00 | VIRTUAL | Virtual | 1 | 95C | Online w/E-Rate | Evans,Susan W | |
| 36237 | 1 | MTWRFSU | 2020-11-17 - 2020-12-15 | 01:45:00 - 01:46:00 | VIRTUAL | Virtual | 1 | 95D | Online w/E-Rate | Evans,Susan W | |
MTE 3: Algebra Basics

Algebra Basics (1 credit) Includes basic operations with algebraic expressions and solving simple algebraic equations using signed numbers with emphasis on applications. Prerequisite: Qualifying placement score or successful completion of MTE 2. Credit is not applicable toward graduation.

| Class Number | Credits | Days | Dates | Time | Location | Building | Room | Class Section | Instruction Mode | Instructor | Class Notes |
| --- | --- | --- | --- | --- | --- | --- | --- | --- | --- | --- | --- |
| 36204 | 1 | MTWRFSU | 2020-08-24 - 2020-09-21 | 01:45:00 - 01:46:00 | VIRTUAL | Virtual | 1 | 95A | Online w/E-Rate | Evans,Susan W | |
| 36213 | 1 | MTWRFSU | 2020-09-22 - 2020-10-19 | 01:45:00 - 01:46:00 | VIRTUAL | Virtual | 1 | 95B | Online w/E-Rate | Evans,Susan W | |
| 36224 | 1 | MTWRFSU | 2020-10-20 - 2020-11-16 | 01:45:00 - 01:46:00 | VIRTUAL | Virtual | 1 | 95C | Online w/E-Rate | Evans,Susan W | |
| 36238 | 1 | MTWRFSU | 2020-11-17 - 2020-12-15 | 01:45:00 - 01:46:00 | VIRTUAL | Virtual | 1 | 95D | Online w/E-Rate | Evans,Susan W | |
MTE 4: First Degree Equations and Inequalities in One Variable

First Degree Equations and Inequalities in One Variable (1 credit) Includes solving first degree equations and inequalities containing one variable, and using them to solve application problems. Emphasizes applications and problem solving. Credit is not applicable toward graduation. Prerequisite: Qualifying placement score or successful completion of MTE 3.

| Class Number | Credits | Days | Dates | Time | Location | Building | Room | Class Section | Instruction Mode | Instructor | Class Notes |
| --- | --- | --- | --- | --- | --- | --- | --- | --- | --- | --- | --- |
| 36205 | 1 | MTWRFSU | 2020-08-24 - 2020-09-21 | 01:45:00 - 01:46:00 | VIRTUAL | Virtual | 1 | 95A | Online w/E-Rate | Evans,Susan W | |
| 36214 | 1 | MTWRFSU | 2020-09-22 - 2020-10-19 | 01:45:00 - 01:46:00 | VIRTUAL | Virtual | 1 | 95B | Online w/E-Rate | Evans,Susan W | |
Pages