Wytheville Community College (WCC) and the Twin County Community Foundation (TCCF) announced on Friday that their partnership has expanded to benefit even more graduating seniors from Carroll, Galax, and Grayson. The Twin County Community Foundation Community College Tuition Assistance Program will now pay for 50% of tuition and fee costs, after financial aid awards are applied, for up to five consecutive semesters after students graduate from Carroll County, Galax, or Grayson County High Schools with at least a "B" grade point average.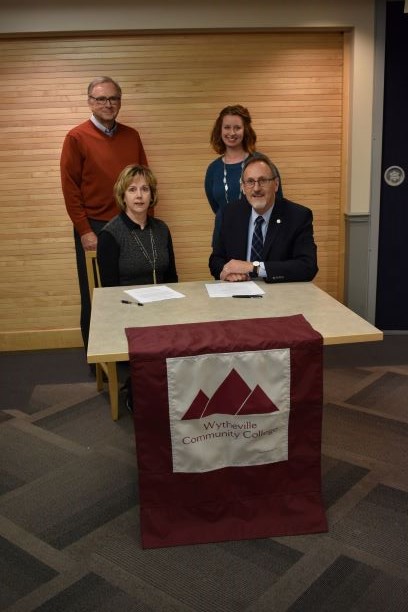 "We are very excited to expand our partnership with the WCC Educational Foundation by providing additional tuition assistance to students in our area," said Jane Patton, Chair of the Twin County Community Foundation Board.  "Education in any area of study is critical to the growth and development of our communities and we are proud to offer funding to area students to help them reach their educational goals.  Our mission as a Foundation is to improve the health, education and welfare of area citizens and the expansion of this scholarship program is a tremendous step forward in that endeavor."
"We're very grateful for the generosity of the Twin County Community Foundation," said Dr. Dean Sprinkle, WCC President.  "Now, students will receive scholarship assistance from the program no matter what program they choose at study at WCC. Students in five selected health care programs will still receive 100% tuition coverage, and thanks to today's expansion all other programs will be covered at 50% if students graduate with at least a "B" grade point average. This is a great day for WCC students and the communities we serve."
As part of the scholarship program, all students will be required to give back to their communities by completing volunteer community service hours.
This is an expansion to the scholarship program that was established in 2018 that pays full tuition, after financial aid awards are applied, for high school seniors who were admitted to the following health programs: dental hygiene, medical laboratory technician, nursing, physical therapy assistant, and practical nursing.
In fact, the initial partnership has already benefited two WCC students. Destin Carpenter and Kimberli Smith are able to continue their education at WCC thanks to TCCF. Both students received a scholarship to pay for the cost of tuition and fees not covered by financial aid.
Destin Carpenter is a 2019 graduate from Grayson County High School, and she is studying practical nursing at WCC. After finishing her degree, Carpenter plans to continue in the nursing field and hopes to become a registered nurse and possibly work in pediatric care. While studying at WCC, Carpenter plans to serve her community by volunteering at Rooftop of Virginia in Galax.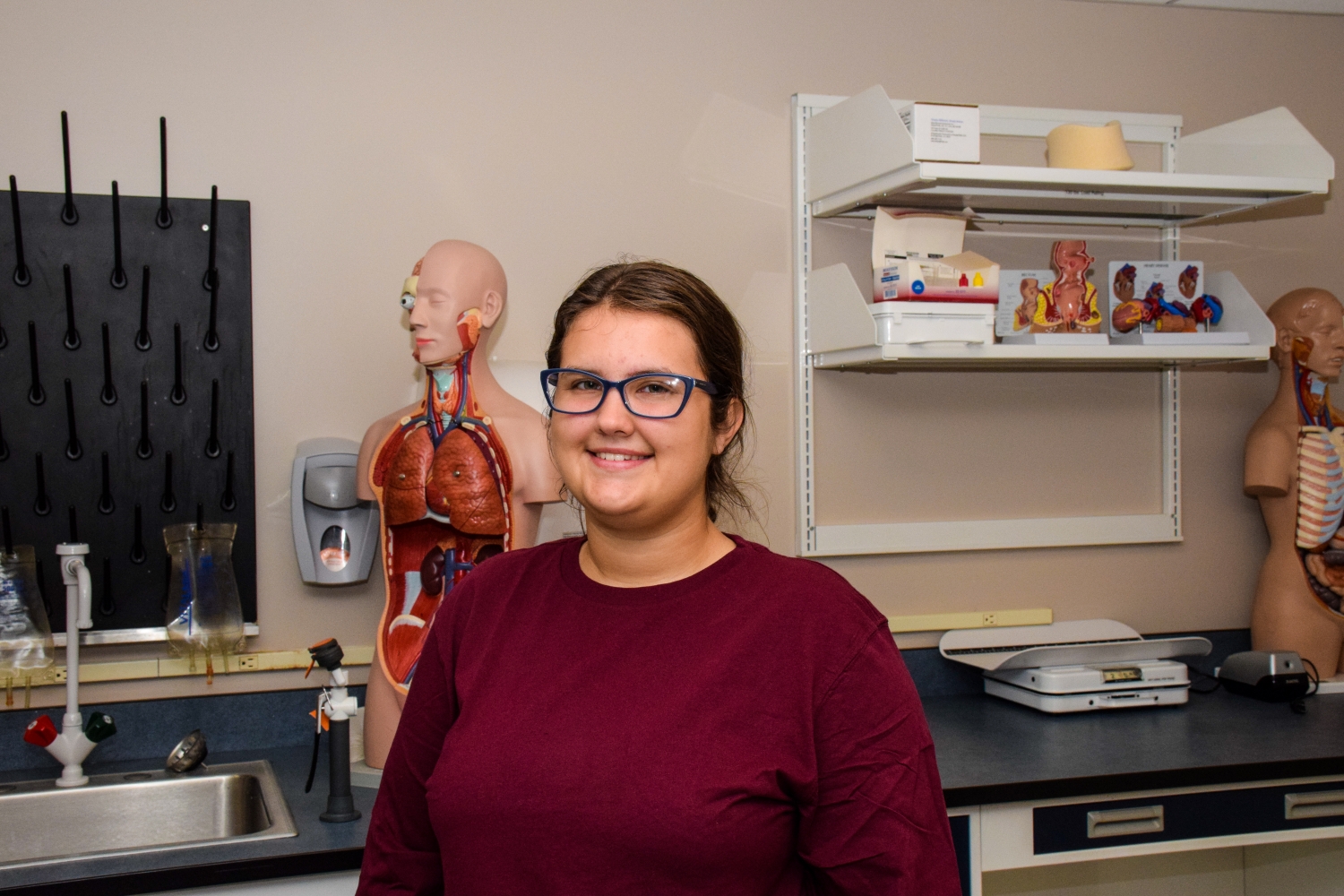 The first in her family to attend college, Destin spoke about her thankfulness for the scholarship. "The Twin County Community Foundation scholarship is making my dream become a reality," said Carpenter. "I have several family members who work in healthcare, and I am inspired to continue in their footsteps."
The second recipient of the TCCF scholarship is Kimberli Smith, of Laurel Fork. Smith is a 2019 graduate of Carroll County High School and is in the nursing program at WCC. Smith plans to become a registered nurse upon graduating from WCC and has aspirations to earn a bachelor of science in nursing.
"My mom is a nurse, and she has really inspired me to pursue nursing at WCC," said Smith. "I worked hard in high school to complete my prerequisites so that I could be accepted to WCC's nursing program after I graduated. The hard work paid off because it helped me qualify for this scholarship, which has been a huge relief."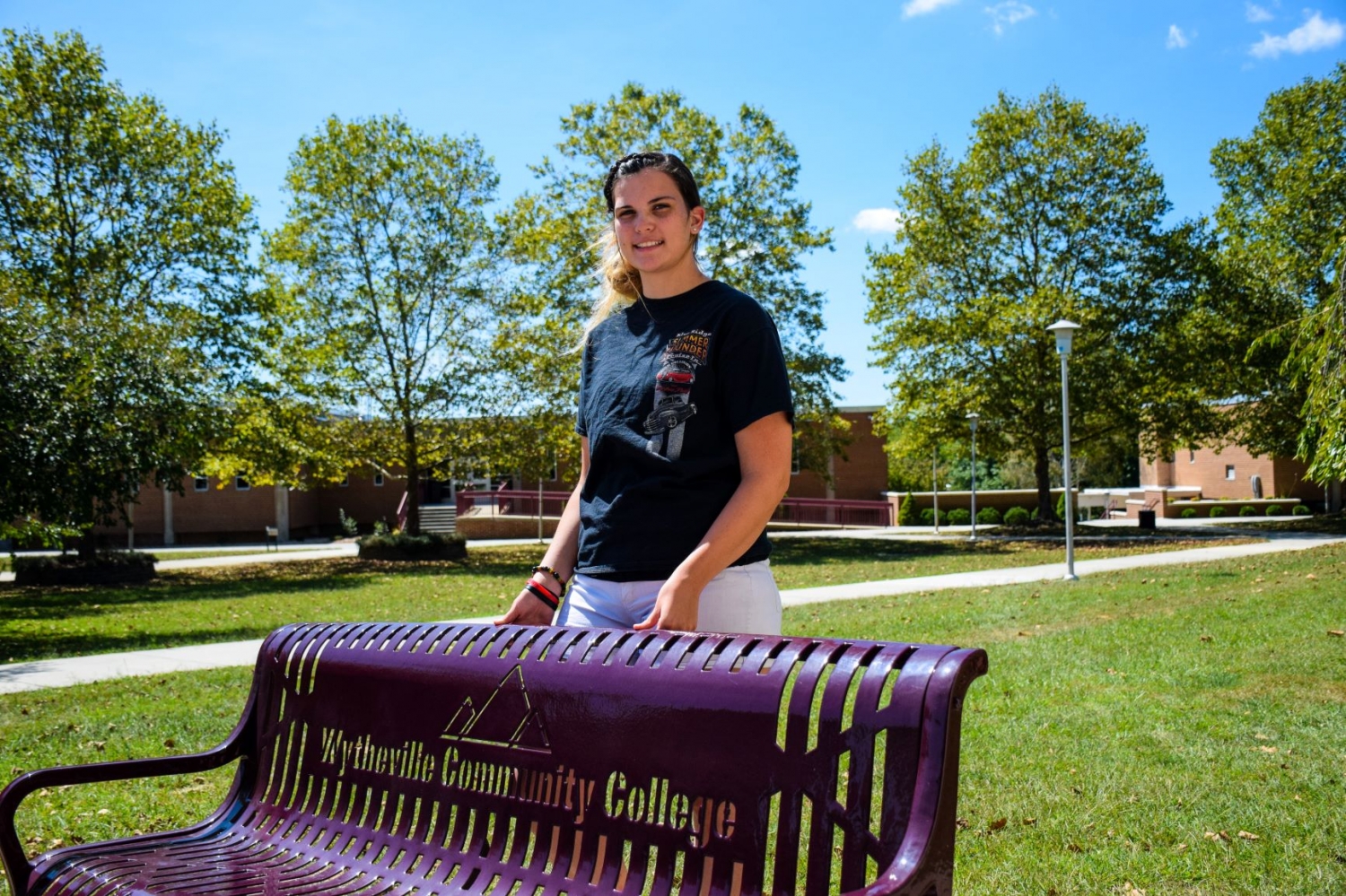 To qualify for the TCCF scholarship, students must have a cumulative 3.0 GPA in high school and must maintain at least a 2.0 GPA by the end of the first year at WCC. They must also complete a minimum of 67% of all classes at WCC to continue receiving the scholarship in their second year. Students can apply online at www.wcc.vccs.edu/scholarships or visit the WCC Educational Foundation office in Smyth Hall at the Wytheville site of Wytheville Community College. Read more about the scholarship at www.wcc.vccs.edu/twin-county-community-foundation-scholarship-program.
About Wytheville Community College
WCC provides a wide selection of academic programs, and each of these programs is designed to meet the needs of its students. WCC has dozens of program offerings, such as transfer programs for the first two years of a baccalaureate degree, technical programs to prepare for a successful career, developmental courses to assist in successful transition to college, Workforce Development for job preparedness, and continuing education for lifelong learning. WCC was recently recognized as the most affordable public two-year college in the Commonwealth of Virginia due to the vast number of scholarships the college has available for its students. Visit wcc.vccs.edu to find out more or call (276) 223-4700.
About Twin County Community Foundation
Twin County Community Foundation (TCCF), formerly known as "Twin County Regional Healthcare Foundation" (TCRHF), was originally formed as "Twin County Community Hospital Foundation" in July 1995 to support the charitable needs of Twin County Regional Hospital. On April 1, 2012, the hospital sold 80% of its interest to Duke LifePoint while 20% of its interest remained a community asset. The existing funds of the hospital foundation were transferred to the Twin County Community Foundation, at which time, the foundation reorganized and is now a separate entity from the hospital with its own governing board.