WYTHEVILLE, Va., Sept. 25, 2019 – WCC held its 6th annual Sprint for Scholarships 5K and Kids Run on Friday, Sept. 20. More than 60 runners and walkers participated in the 5K, and more than a dozen children participated in the kids run.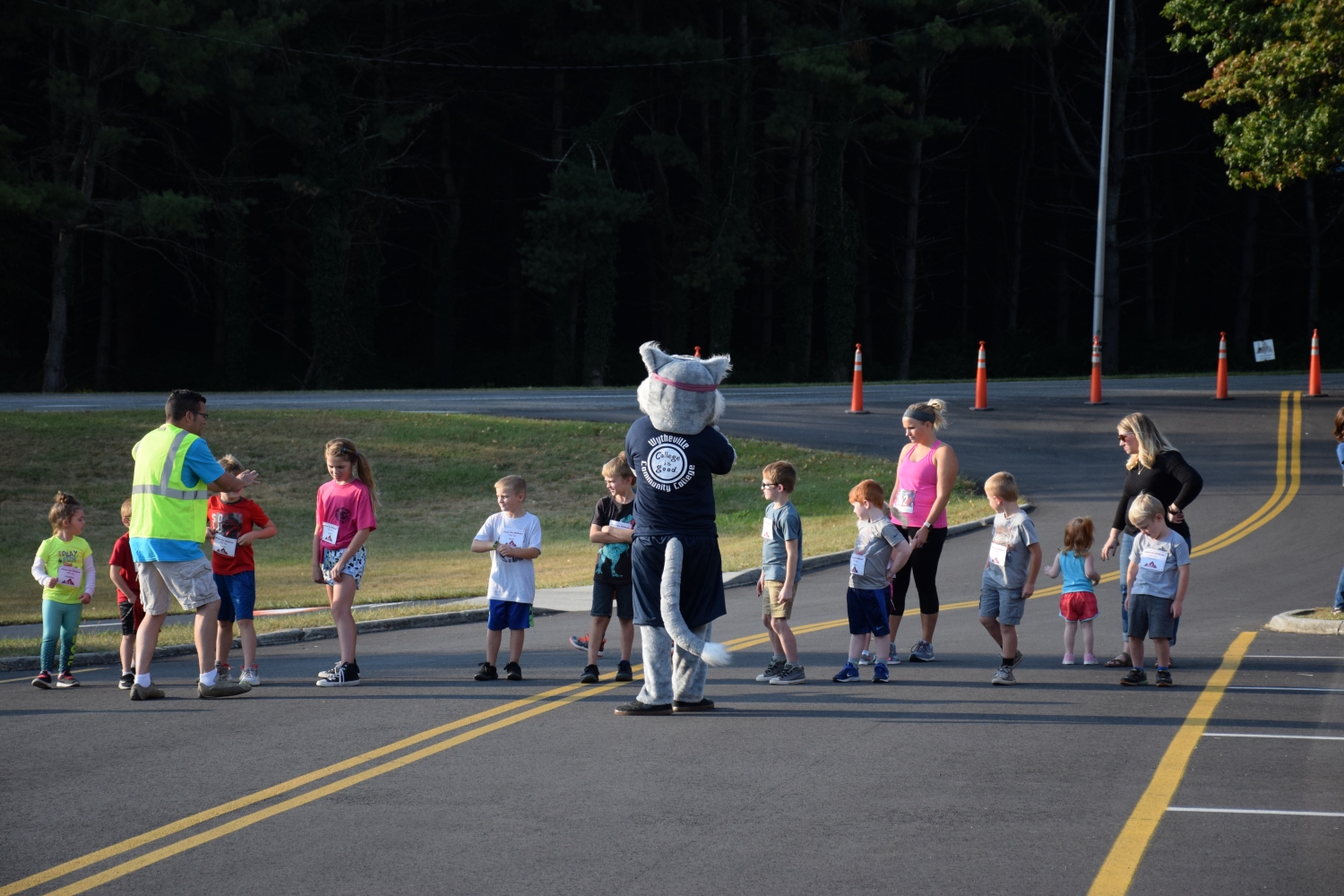 "We're thankful for all who joined us for the 5K and the post-race picnic," said Josh Grubb, race coordinator and public relations and development manager at WCC. "With help from the runners and sponsors, we raised more than $4,000 toward student scholarships at WCC. WCC continues to be a leader in offering affordable higher education to our region, and this event is one way the WCC Educational Foundation helps provide needed scholarship support for our students."
Kevin Jarvis, of Rural Retreat, took home the gold medal, crossing the finish line seconds before Nick Whited, of Bluefield, and Brandon Radford, of Roanoke. Jarvis finished first in 20 minutes and 13 seconds, Whited finished in 20 minutes and 22 seconds, and Radford finished in 20 minutes and 37 seconds.
Audelia Gomez, of Galax, comfortably won the women's race, completing it in 24 minutes and 30 seconds. Paige Sprinkle, of Greensboro, N.C. finished second in 26 minutes and 20 seconds, and Anita Wagner, of Wytheville, finished third overall in 27 minutes and 52 seconds.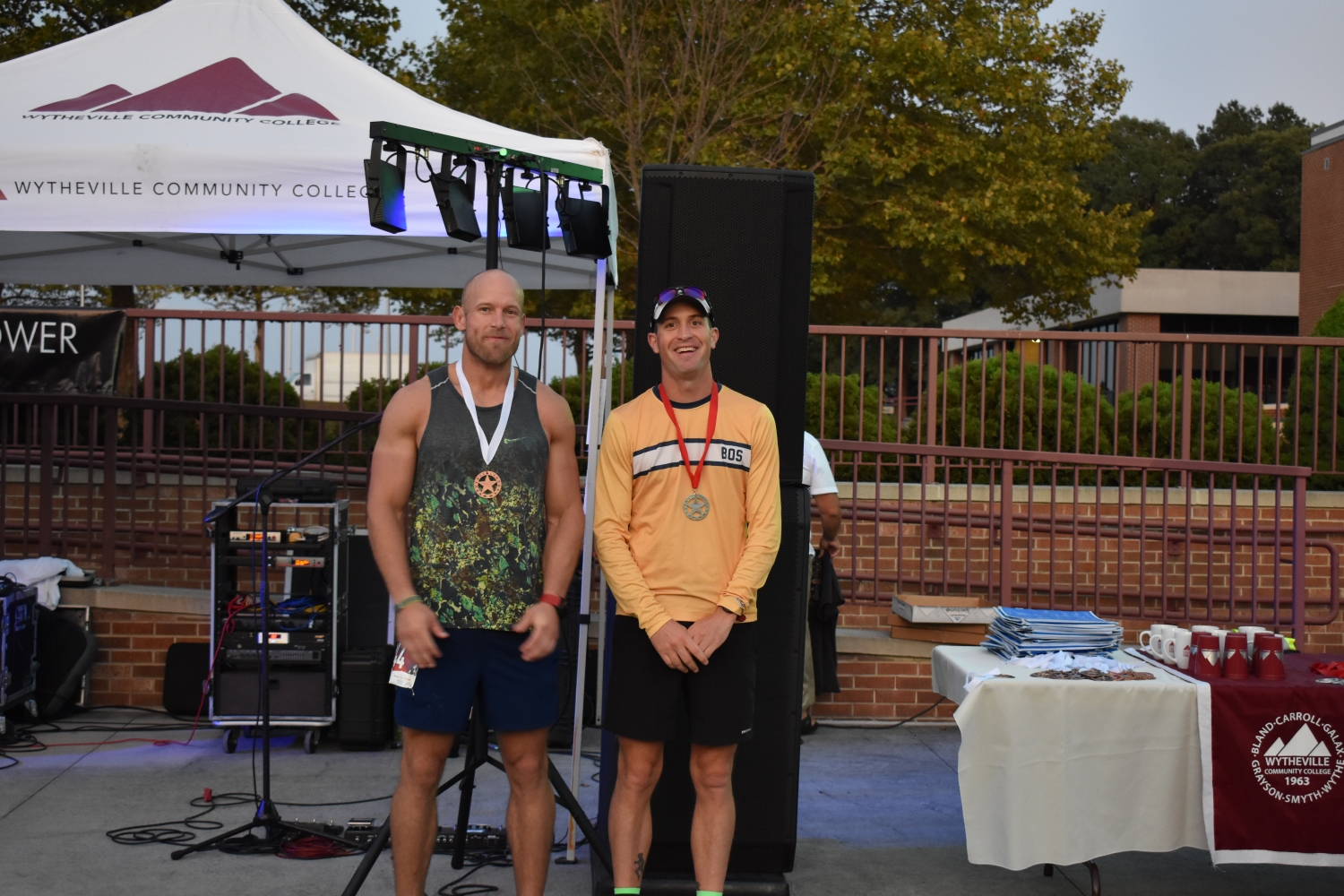 Complete run results can be found at www.runroanoke.com.
The kids run featured WCC's mascot, Vic, in the "Chase the Wildcat" run. Children were challenged to chase Vic around the course. All children received a finisher medal, Olykoek donuts and Duchess Dairy chocolate milk.
Donations, assistance and services for the event were provided by: Blue Ridge Chiropractic, Curves of Wytheville, First Bank and Trust, Duchess Dairy Products, Food City, Depot Designs of Rural Retreat, Gatorade, Larry and Nancy Corvin, Lions Club of Wytheville, Olykoek Donuts, Run Roanoke, LLC, Southwest Virginia Higher Education Center, Summit Community Bank, Tommy Hundley, the Town of Wytheville Police Department, WCC Police Department, WCC employee volunteers, Wythe County Community Hospital, and Wythe Sheet Metal.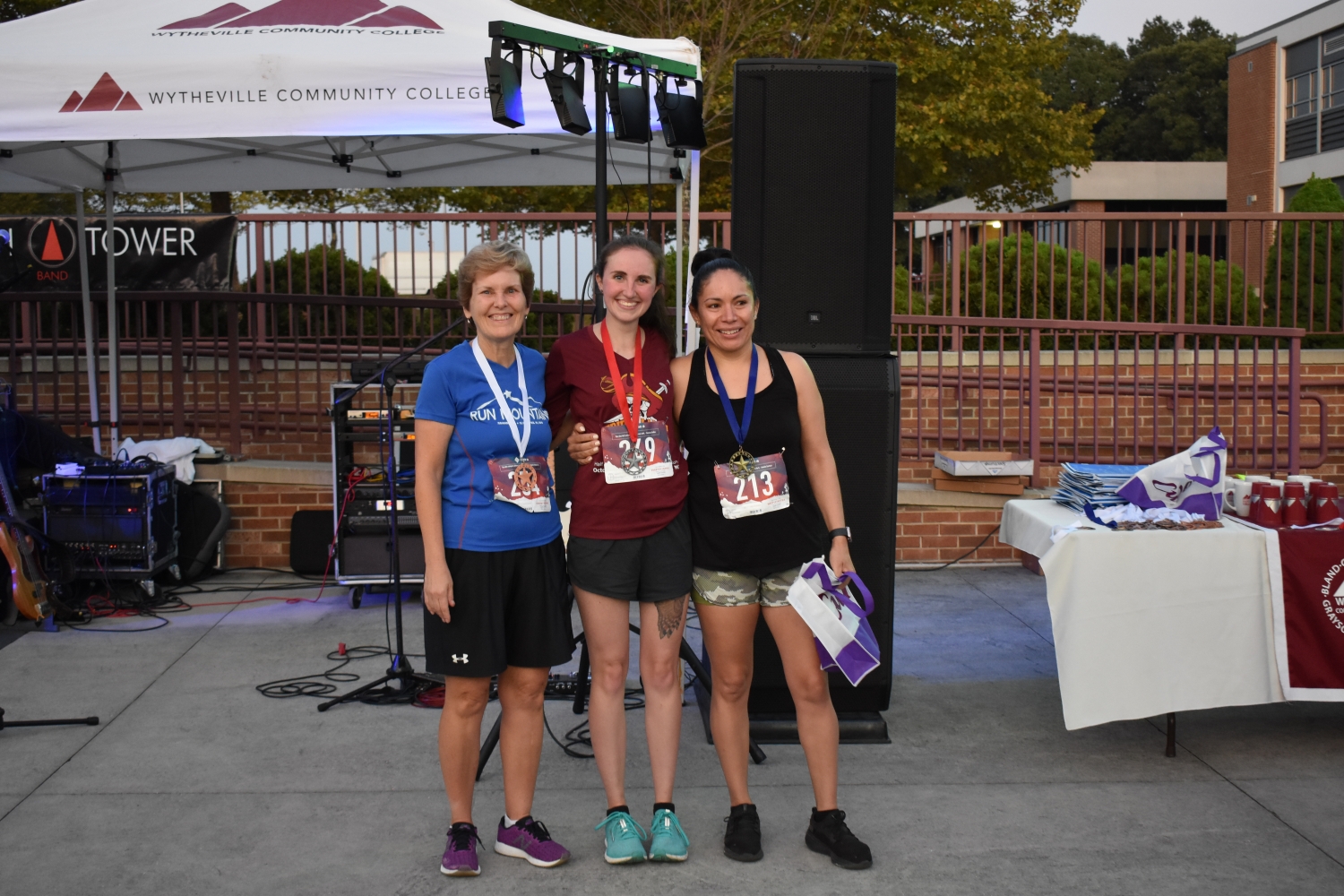 Following the race, Dr. Dean Sprinkle, president at WCC, addressed the crowd and then handed the show over to North Tower Band. The band performed a variety of hits and entertained the runners, alumni and friends while they enjoyed a picnic meal catered by Log Cabin Restaurant of Bland.
About Wytheville Community College
WCC provides a wide selection of academic programs, and each of these programs is designed to meet the needs of its students. WCC has dozens of program offerings, such as transfer programs for the first two years of a baccalaureate degree, technical programs to prepare for a successful career, developmental courses to assist in successful transition to college, Workforce Development for job preparedness, and continuing education for lifelong learning. WCC was recently recognized as the most affordable public two-year college in the Commonwealth of Virginia due to the vast number of scholarships the college has available for its students. Visit wcc.vccs.edu to find out more or call (276) 223-4700.
PR Contact: Joshua Grubb
Wytheville Community College
jgrubb@wcc.vccs.edu
(276) 223-4880
###