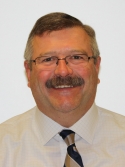 Assistant Professor, Law Enforcement
Personal Information
Degrees and Certifications:
Master of Science, University of Cincinnati, Criminal Justice, Law Enforcement, Crime Prevention.
Bachelor of Science, Kaplan University, Criminal Justice Administration and Management.
Associates Degree, Wytheville Community College, Police Science, Law Enforcement Certificate.
Community Service Activities:
Wytheville Lions Club Member
The best thing about working at WCC is...:
The people and students that I teach, and work with.
Current Teaching Schedule
Administration of Justice
ADJ 290: Coordinated Internship in Administration & Justice

ADJ 290 Coordinated Internship in Administration & Justice Supervises on-the-job training in selected business, industrial or service firms coordinated by the college. Prerequisite: divisional approval.

| Class Number | Credits | Days | Dates | Time | Location | Building | Room | Class Section | Instruction Mode | Instructor | Class Notes |
| --- | --- | --- | --- | --- | --- | --- | --- | --- | --- | --- | --- |
| 23541 | 4 | ~~~~~S~ | 2019-05-20 - 2019-08-01 | 13:00:00 - 15:30:00 | MAIN | Grayson Hall | 0122 | 1 | In Person | Harrington,James D | |