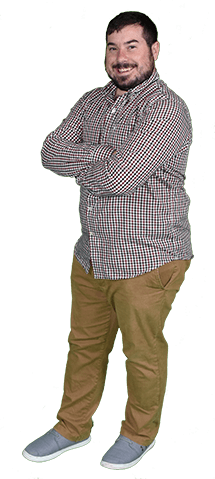 Dave Dick
Coordinator of Online Learning and Instructional Technology
Cell: 276-200-7238
Office: 276-223-4868
ddick@wcc.vccs.edu
Twitter - @davedickWCC
linkedin.com/in/davedickwcc
Degrees and Certifications
University of South Florida- B.S. Secondary Education
University of South Florida- M.Ed. Instructional Technology
University of the Cumberlands- Ed.S-Supervisor of Instruction (ongoing)
University of the Cumberlands- Ed. D Educational Leadership (ongoing)
Microsoft Office Specialist Master
Microsoft Innovative Educator Trainer
Dave is the Coordinator of Online Learning and Instructional Technology at Wytheville Community College. He graduated from the University of South Florida with a B.S. in Secondary education in 2012. Dave pursued his M. Ed in Instructional Technology while teaching at a middle school in Tampa, Florida. Dave moved back to Virginia in 2013 and worked as an Instructional Technology Resource Teacher in Williamsburg. He came to WCC in November of 2016 and is currently pursuing his Ed.S in Supervisor of Instruction in conjunction with and Ed. D in Educational Leadership.
Dave has a beautiful wife named Jenn and 2 little dogs at home. He enjoys spending time outside and traveling. He played rugby in college and continues to catch games whenever he can. He is a Yankees fan, Eagles Fan and obviously a USF Bulls fan of all sports.
Contact Dave if you have any questions about eLearning here at WCC!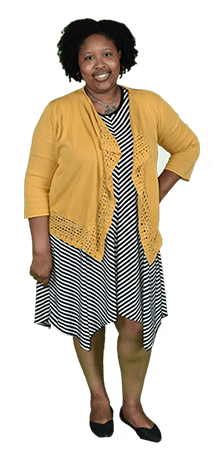 Monique Cabiness
Instructional Technologist/SSDL
214 Bland Hall
Office: 276-223-4816 
mcabiness@wcc.vccs.edu
Degrees and Certifications
Longwood College – B.S. in Computer Information Management System
Averett University – Masters of Business Administration 
Microsoft Office Certifications 


Monique Cabiness grew up in the Hampton Roads area of Virginia Beach, attended Salem High School, home of the Sun Devils, from 1994-1998. She transitioned to Longwood College (now Longwood University) in Farmville, VA where she received her Bachelor's Degree in Computer Information Management Systems in May 2002.  From there, she was employed at Norfolk State University (NSU) in 2004 where she had several positions such as an Administrative Assistant (Human Resources), Information Technology Specialist (Office of Information Technology) and then a Systems Analyst (Lyman Beecher Brooks Library). While working at NSU, she acquired her Master's Degree in Business from Averett University in 2011. Monique came to Southwest Virginia in December of 2015 and is currently an Instructional Technologist at Wytheville Community College.
Monique has a wonderful husband, James, and a beautiful daughter, Madison. She enjoys spending time with her family and friends, traveling in and out of the country and finding new recipes to share.  Her family are die-hard Redskins fans and one day hope to attend a Redskin-Cowboy game.
Feel free to contact Monique with any questions about eLearning at WCC!