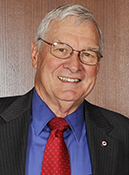 On behalf of the students, faculty and staff I would like to welcome you to Wytheville Community College. We are pleased that you have chosen to inform yourself about our college by visiting this web site. We invite you to experience the rewarding and challenging opportunities that WCC has to offer to the citizens of Bland, Carroll, Grayson, Smyth, and Wythe counties, the city of Galax, and the citizens of Virginia.
WCC offers a wide range of programs—transfer programs for the first two years of a baccalaureate degree, career-technical programs to prepare for a successful career, developmental courses to assist in your success at the college, Workforce Development for job preparedness, and continuing education for the life of learning we all must live. Over the years, WCC has served nearly 90,000 people in credit and non-credit courses. We hope that you will join them.
Further, the college offers courses in many venues. Students are able to take classes during the day, at night, or on the weekend. Additionally, the college offers courses at the Crossroads Institute in Galax and at the Smyth County Education Center in Atkins, and has a strong distance learning program for students who wish to take classes at or near their homes.
Our staff and faculty are focused on the needs of all our students. One of the ways we do this is to partner with business, industry, government, schools, and universities. Our programs and services are designed with you in mind!
If you have questions, or need help, please feel free to ask.
Again, welcome to our college.

Charlie White
President